Tag: Congress
Will Accept Rahul As Leader: Lalu
RJD chief Lalu Prasad on Thursday said his party has "certainly" accepted the leadership of Rahul Gandhi and will try to get all non-NDA parties together under the Congress banner to defeat Modi government in the 2019 general election.....
Sonia Has Retired As Party Chief, Not From Politics: Congress
As Sonia Gandhi on Friday said it was time for her to retire, the Congress party clarified that she has retired as party President and not from politics. ....
Nitish Kumar Taunts Congress Over Defeat In Gujarat
BJP ally, Bihar Chief Minister and JD-U President Nitish Kumar on Monday taunted the Congress, saying the party had claimed victory in Gujarat and it lost Himachal Pradesh too. He also congratulated Prime Minister Narendra Modi and BJP President Amit Shah over the party winning in both states. ....
Congress Slams PM For Linking Manmohan With Pakistan
Congress leader Mallikarjun Kharge on Wednesday asked why Prime Minister Narendra Modi did not approach security agencies if he felt that former Prime Minister Manmohan Singh was hatching a conspiracy against him with Pakistan's support.....
Pakistan Has Insulted 130 Cr Indians: Azad On Jadhav
Congress leader Ghulam Nabi Azad on Thursday said the treatment meted out by the Pakistani authorities to alleged Indian spy Kulbhushan Jadhav's wife and mother was "an insult to 130 crore Indians".....
CPI-M Central Committee Rules Out Electoral Understanding With Congress
The CPI-M's Central Committee on Sunday ruled out, by majority vote, any "understanding or electoral alliance" with the Congress in its draft political resolution, but General Secretary Sitaram Yechury said the final decision will be taken in the party Congress slated to be held in Hyderabad in April.....
Modi Calls Himself Common Man But Hugs Only Special Ones: Rahul
Congress President Rahul Gandhi on Monday attacked the Prime Minister Narendra Modi for only hugging "special people", not the common man.....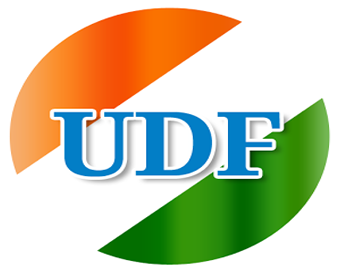 UDF's 70-km Banner All Set To Enter Guinness World Record
The UDF in Kerala is all set to enter the Guinness world record for the longest banner when it showcases a 70-km cloth banner on February 6 on NH 47.....
Why Hasn't Modi Government Appointed Lokpal Yet: Congress
The Congress on Monday questioned the government's sincerity in fighting corruption and asked why it has not appointed a Lokpal yet despite Parliament giving nod to the Bill in 2013.....
Requested Twice For Meeting LG, Denied Appointment: Delhi Speaker
Delhi Assembly Speaker Ram Niwas Goel on Wednesday said Lt Governor Anil Baijal had "violated Indian culture" by not giving him time for a meeting despite two requests. ....