Tag: Congress
Amid Hung Assembly, Congress And BJP Stake Claim In Goa
Goa appeared headed for a hung assembly on Saturday even as both the Congress and the BJP claimed they will form the new government in the coastal state. ....
On Amarinder's Birthday, Congress Sweeps Punjab; AAP Finishes Second, Akali-BJP Third
The Congress party on Saturday swept back to power in Punjab after a decade, with veteran Amarinder Singh set to return as Chief Minister of the border state.....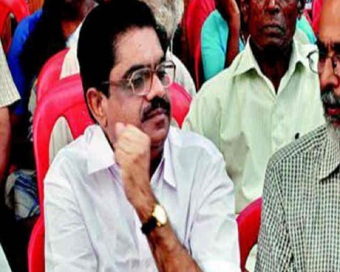 Search Begins For New Congress President In Kerala
With V.M. Sudheeran stepping down as the President of the Congress party in Kerala on health grounds, the party faces tough times in selecting a new leader to the post. Sudheeran resigned on Friday. ....
BJP Likely To Form Government In Manipur
Manipur Governor Najma Hepetullah is likely to invite the BJP leaders on Monday in Manipur to form the government.....
BJP Used Money To Win Power In Goa: Digvijay
Congress leader Digvijay Singh on Monday took on the BJP for wooing smaller parties and independents to form the government and keep the Congress, the single largest party, away from power in Goa.....
Manipur CM Ibobi Singh Set To Resign
Manipur Chief Minister Okram Ibobi Singh is set to resign after he failed to muster the required numbers to form a Congress government. Governor Najma Heptulla has asked him to step down, and the BJP is now set to form the government, informed sources said on Monday. ....
Phone Tapping Of CM, Others Rampant In Kerala: Congress MLA
Congress legislator Anil Akkara on Monday said telephone tapping has become a normal affair in Kerala, with even Chief Minister Pinarayi Vijayan's telephone being tapped.....
Manipur CM Ibobi Singh Refuses To Quit, Says He Has Majority Support
In a fresh political twist in Manipur, Congress Chief Minister Okram Ibobi Singh has refused to heed Governor Najma Heptulla's directive to resign in order for a new ministry to be formed, saying he enjoys majority support in the assembly.....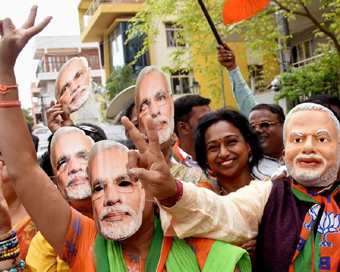 NPF Assures Support To New Manipur Government
Nagaland Chief Minister Shurhozelie Liezietsu on Tuesday brushed aside reports that his Naga People's Front (NPF) will not support the new non-Congress coalition government in Manipur.....
Delhi Congress Wants Civic Polls Through Ballots, Not EVMs
Amid allegations that EVMs were tampered with in the just-concluded assembly polls, the Delhi Congress has asked Chief Minister Arvind Kejriwal to conduct the upcoming civic polls through ballot papers. ....