Tag: Chief Minister
Modi Congratulates Parrikar On Becoming Goa CM
Prime Minister Narendra Modi on Tuesday congratulated Manohar Parrikar who became the Chief Minister of Goa for the fourth time. ....
Manohar Parrikar Takes Over As Goa CM For Fourth Time
BJP leader Manohar Parrikar was sworn in Chief Minister of Goa for the fourth time on Tuesday.....
Kejriwal Seeks White Paper On Demonetisation
Branding demonetisation a "huge scam", Delhi Chief Minister Arvind Kejriwal on Sunday sought an independent probe into and a White Paper on the note ban. ....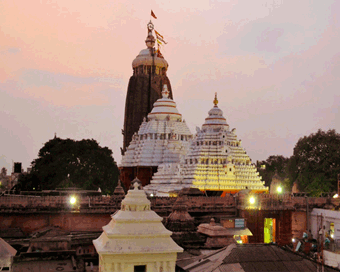 Thousands Throng Jagannath Temple
Odisha Chief Minister Naveen Patnaik was among the thousands to visit Sri Jagannath temple in Puri on Sunday to take the blessings of deities on new year day.....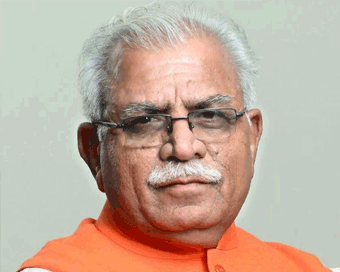 Haryana CM Lauds Call For Simultaneous Lok Sabha, Assembly Polls
Haryana Chief Minister Manohar Lal Khattar on Sunday lauded the proposal of Prime Minister Narendra Modi to hold simultaneous elections to the Lok Sabha and state assemblies.....
Akhilesh Ousts Mulayam As SP Chief, Takes Over Party
In a coup of sorts, Uttar Pradesh Chief Minister Akhilesh Yadav on Sunday named himself the new head of the Samajwadi Party even as his supporters stormed the party's state headquarters.....
With Party Symbol In Danger, Akhilesh And Mulayam Meet
Amid a battle over the party symbol 'cycle', Uttar Pradesh Chief Minister Akhilesh Yadav and his father Mulayam Singh Yadav went into a huddle here on Tuesday afternoon. ....
Mamata Flays Trinamool Leader's Arrest, BJP Office Attacked
West Bengal Chief Minister Mamata Banerjee on Tuesday dubbed the arrest of Trinamool Congress MP Sudip Bandyopadhyay as "vendetta politics" by the Centre as her supporters attacked the BJP office here, leaving some 15 people injured.....
Mulayam Flies To Delhi To Claim 'cycle'
Samajwadi Party supremo Mulayam Singh Yadav on Thursday left for New Delhi to again stake his claim on the party symbol, the 'cycle'.....
Shivraj's Security Man Carries His Shoes In Hand
Madhya Pradesh Chief Minister Shivraj Singh Chouhan is making news again, though for the wrong reason this time: a photograph of one of his security personnel carrying his shoes has gone viral on social media.....