Tag: Champions League
Explosion Hits German Football Team's Bus
A bomb explosion hit the bus carrying German football team Borussia Dortmund to a Champions League match on Tuesday, the club said in a tweet.....
Cristiano Ronaldo Wins FIFA Best Player Award
Real Madrid superstar Cristiano Ronaldo won the FIFA Best Male Player Award over his great rival Lionel Messi and Antoine Griezmann for a stellar 2015-16 season, at a glittering ceremony in Zurich.....
England And Chelsea Star Lampard Retires From Football
Former England midfielder and Chelsea legend Frank Lampard on Thursday announced his retirement from football, ending a long career of more than 20 years. ....
Simeone Still Raw Over Champions League Defeat
Atletico Madrid coach Diego Simeone revealed the hurt he felt and how he almost left the Spanish football club in the wake of last season's defeat to Real Madrid on penalties in last season's Champions League final.....
Six Clubs Fined By UEFA For Fans' Misconduct
La Liga giants Barcelona and five other football clubs were fined by the Union of European Football Associations (UEFA) for their respective fans misconduct.....
Juventus Shine In 3-0 Win Over Barcelona
Paulo Dybala scored twice to lead Juventus to a 3-0 victory against Barcelona in the first leg of their Champions League quarterfinal. ....
Juventus Reach Champions League Final.
Italian Serie A leaders Juventus booked their second appearance in UEFA Champions League final over the past three years with a 2-1 home win and 4-1 on aggregate over Ligue 1 side Monaco.....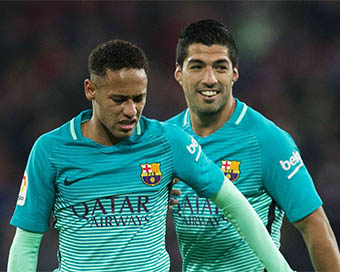 Neymar Will Always Be Welcomed Back At Barca: Suarez
Neymar would always be welcome back at Barcelona, said striker Luis Suarez. The Brazilian's return to the Spanish champions has picked up steam again after reports emerged that Neymar is interested to push for a move in the summer transfer window.....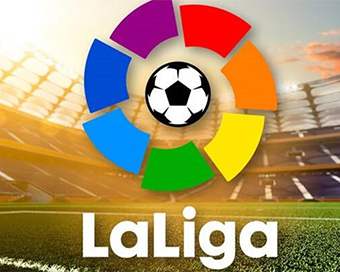 Top 4 To Qualify For Champions League If Season Is Abandoned, Says RFEF
The Spanish Football Association (RFEF) has made it clear that if the current La Liga season is cut short or abandoned due to the ongoing coronavirus pandemic, the four teams on top of the most recent completed round of standings will qualify for next seasons Champions League. ....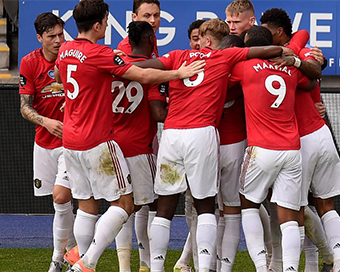 Manchester United, Chelsea Seal UEFA Champions League Spots
Manchester United and Chelsea have sealed their spots in the UEFA Champions League next season after both earned victories that kept them in the top four on the final day of the 2019/20 English Premier League campaign. ....