Tag: CBI court
Allahabad HC Acquits Talwars In Aarushi Murder Case
The Allahabad High Court on Thursday acquitted dentist couple Rajesh and Nupur Talwar in the 2008 murder of their teenage daughter Aarushi.....
Ex-Jharkhand CM Madhu Koda Convicted In Coal Scam Case
A court here on Wednesday convicted former Jharkhand Chief Minister Madhu Koda, among others on corruption charges in a coal block allocation case.....
Fodder Scam Case: CBI Court Convicts Lalu, Acquits Mishra
A special CBI court here on Monday convicted RJD leader and former Bihar Chief Minister Lalu Prasad in the fourth fodder scam case but acquitted former Chief Minister Jagannath Mishra.....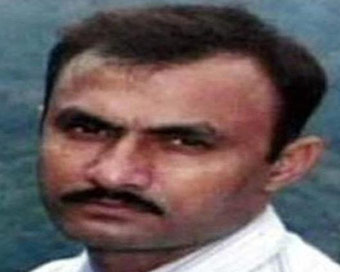 All 22 Accused In Sohrabuddin Encounter Case Acquitted
A special CBI court on Friday here acquitted all 22 accused in the Sohrabuddin Sheikh and Tulsiram Prajapati encounter case and rape-cum-murder of Kausar Bi saying witnesses and proofs were not satisfactory.....
Prosecution Withdraws Plea Against Marans
Special Public Prosecutor Anand Grover on Wednesday withdrew his plea before the Supreme Court that the assets of the Maran brothers should not be released after their discharge in the Aircel-Maxis case.....
Chhota Rajan Sentenced To Seven Years In Jail
A CBI court here on Tuesday sentenced underworld don Rajendra Sadashiv Nikhalje alias Chhota Rajan to seven years in jail for holding a fake passport.....
Jharkhand Ex-Chief Secretary Jailed For 5 Years In Fodder Scam
A CBI court in Ranchi on Wednesday sentenced former Chief Secretary of Jharkhand Sajjal Chakravarty to five years' imprisonment in a multi-million Animal Husbandry Department (AHD) scam, popularly known as fodder scam.....
Pandher, Koli Sentenced To Death In Nithari Serial Rape-murder Case
A CBI court here on Friday sentenced businessman Moninder Singh Pandher and his aide Surendra Koli to death in one of the Nithari serial rape-murder cases. ....
Fodder Scam: Lalu's Sentencing Deferred To Thursday
A special CBI court on Wednesday deferred the sentencing till Thursday of jailed former Bihar Chief Minister and RJD chief Lalu Prasad and 15 others in a fodder scam case.....
Loya Issue 'serious', Will Examine All Matters, Says SC
The Supreme Court on Monday said the controversy surrounding the death of Special CBI court judge B.H. Loya is "serious" and it will look into the circumstances leading to his death in November 2014.....