Tag: Bihar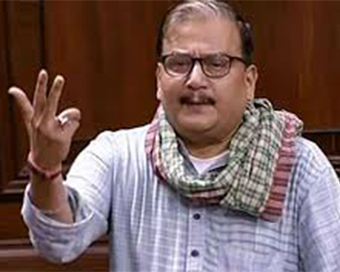 RJD Slams BJP Poll Promise Of Free Covid Vaccine In Bihar
A promise of a free coronavirus vaccine for the people of Bihar in the election manifesto of the BJP has provoked criticism from the opposition in the state. ....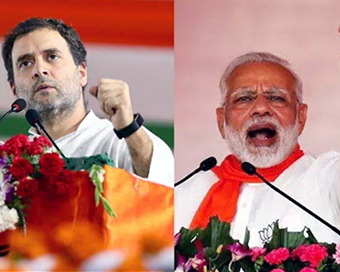 Battle Of The Biggies: Modi, Rahul To Address Rallies In Bihar Today
With campaigning for assembly elections on at full swing in Bihar, Prime Minister Narendra Modi and former Congress president Rahul Gandhi will add further heft and heat to the proceedings from today.....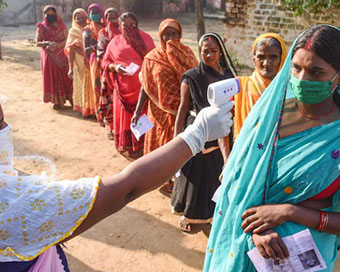 Bihar Election Voting Phase I: Voting Underway For 71 Seats
Polling was underway on Wednesday for the first phase of Assembly polls in Bihar amid tight security while following Covid-19 norms put in place.....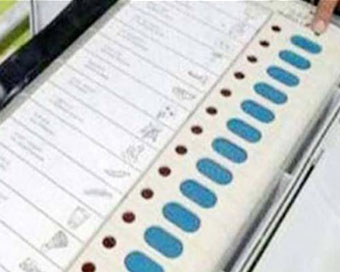 Over 18% Voting As Glitches In 75 EVMs Hassle Bihar Voters
Even as the Election Commission said that 18.48 per cent polling was recorded till 11 am during the first phase of Bihar Assembly elections in 71 constituencies on Wednesday, voters in some districts faced inconvenience due to technical glitches in EVMs. ....
33.1 % Voting In Bihar Till 1 Pm
After a sluggish start, people are coming out to vote in 16 districts of Bihar for the first phase of Assembly elections. ....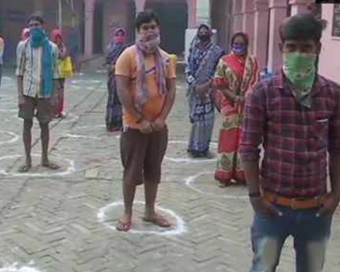 Polling Underway For 94 Seats In Bihar Amid Tight Security
Polling was underway amid tight security arrangements for 94 constituencies in 17 districts of Bihar from 7 a.m. on Tuesday for the second phase of Assembly elections. ....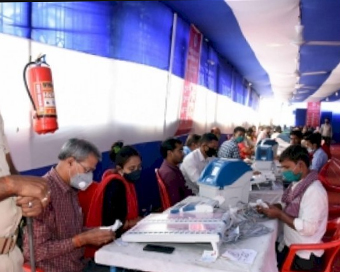 19.26% Polling In Bihar, Expected To Pick Up Speed: Poll Official
Around 19.26 per cent polling was recorded before noon on Tuesday in 94 Bihar Assembly segments in 17 districts, though it was expected to pick up speed as the day progressed, an official said. ....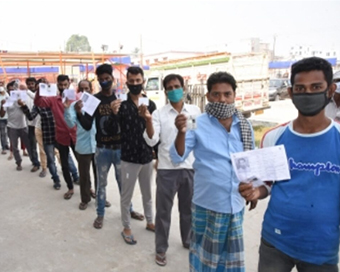 54.04% Turn Up To Vote In 2nd Phase Of Bihar Assembly Polls
The second phase of assembly elections in Bihar for 94 seats concluded peacefully on Tuesday with few incidents of violence. ....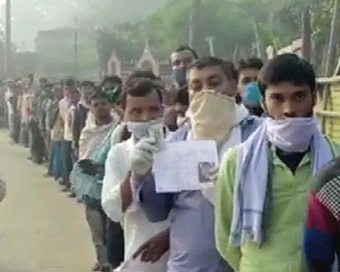 Bihar 3rd Phase: 7.69% Voting In First 2 Hours
The third and the final phase of the Bihar Assembly polls got underway on Saturday morning and long queues of men and women covered in shawls and jackets were seen outside polling booths maintaining social distancing. Despite EVM malfunction in several areas over 7 per cent polling was registered in two hours. ....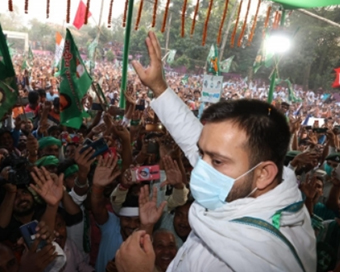 Bihar Elections: With 247 Meetings, Tejashwi Outshines Others On Campaign Trail
Victory and defeat in the Bihar assembly elections may be decided on November 10, but as far as campaigning is concerned, Rashtriya Janata Dal (RJD) President Lalu Prasad's son Tejashwi Yadav has managed to outshine most others. ....