Tag: Bihar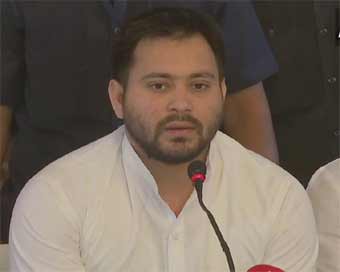 Bihar's Grand Alliance Announces Seat Allocation
The opposition Grand Alliance in Bihar on Friday announced the formal allocation of 31 of the total 40 Lok Sabha seats in the state.....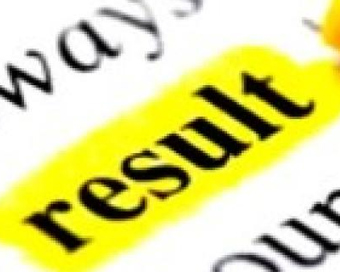 Bihar School Board Pass Percentage Up This Year
After a drastic fall in the pass percentage for the last two years, 79.76 per cent students who took Class XII examinations of the Bihar School Examination Board this year have passed, results announced on Saturday showed.....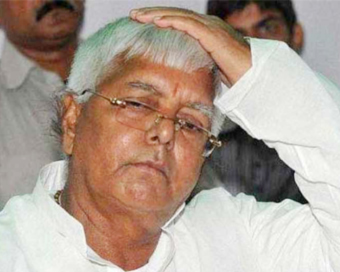 Supreme Court Denies Bail To Lalu Prasad In Fodder Scam Case
The Supreme Court on Wednesday refused bail to former Bihar Chief Minister and Rashtriya Janata Dal leader Lalu Prasad in the multi-crore fodderscam case.....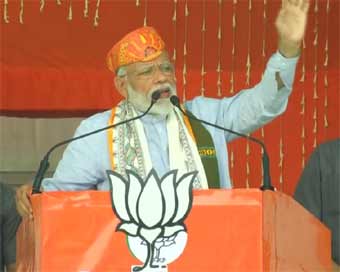 Support Chowkidar To End Terrorism: Modi
Urging the people to support the "Chowkidar" in the Lok Sabha elections, Prime Minister Narendra Modi on Thursday said people's one vote can end terrorism in the country.....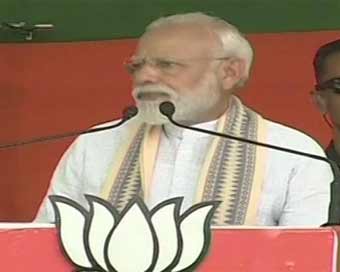 Opposition Wants Weak Government, Says Modi
Prime Minister Narendra Modi on Tuesday said opposition parties want a weak government at the centre to serve their vested interests and hide their corruption, adding that such a government cannot fight terror and end it.....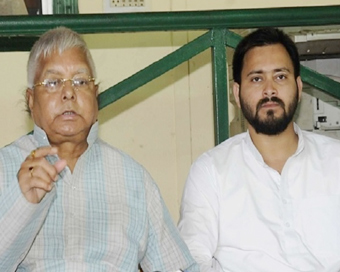 NDA Sweeps Bihar With 39/40 Seats, Mahagathbandhan Routed
The rout of the Rashtriya Janata Dal (RJD), which led the Mahagathbandhan in Bihar, has been the biggest shock in these elections.....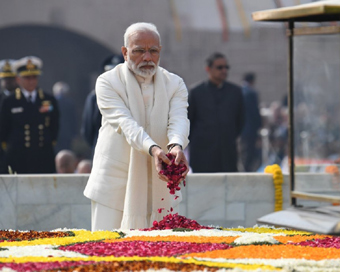 Modi To Visit 'Samadhis' Of Mahatma, Vajpayee
Prime Minister Narendra Modi will visit 'Sadaiv Atal' and Rajghat, the 'samadhis' of former Prime Minister Atal Bihari Vajpayee and Mahatma Gandhi, ahead of his swearing-in on Thursday.....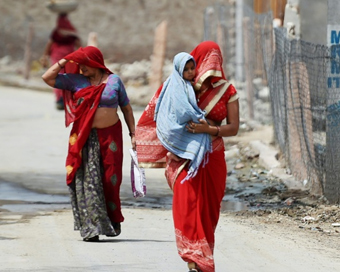 Heatwave Kills 29 More In Bihar, Death Toll Up To 78
Severe heatwave killed 29 more people in Bihar in the past 24 hours, taking the death toll over the past two days to 78, official said on Monday. However unofficially, the heatwave has claimed more than 150 lives in across a dozen districts.....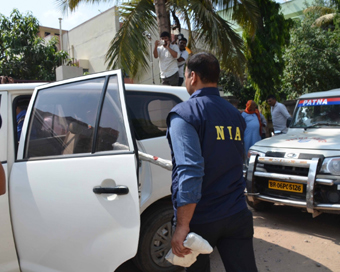 NIA Raids LJP Leader's House In Patna, 11 Places In Bihar, UP
The National Investigation Agency (NIA) on Thursday searched a dozen locations in Bihar and Uttar Pradesh, including the residence of a Lok Janshakti Party (LJP) leader, in the alleged Munger arms seizure case.....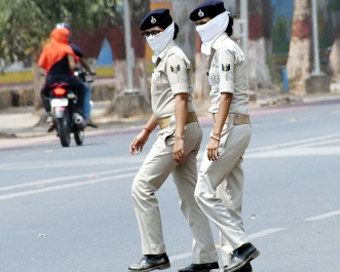 Heatwave Toll Rises To 101 In Bihar
The death toll from severe heatwave rose to 101 in Bihar, an official data showed on Friday. However, unofficially the heatwave has claimed more than 250 deaths across a dozen districts. ....