Tag: Bihar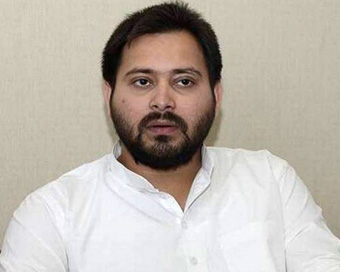 Tejashwi Yadav Urges PM Modi To Free Bihar Health Minister From Bengal Campaign
Keeping in view the alarming situation in Bihar due to Covid 19, Rashtriya Janata Dal leader Tejashwi Yadav urged Prime Minister Narendra Modi and BJP National President J.P. Nadda to release state health minister Mangal Pandey from the West Bengal poll campaign. ....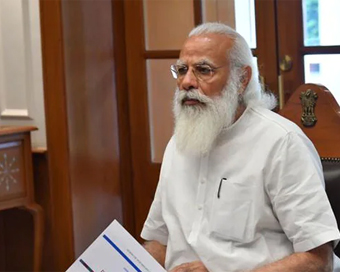 PM Dials CMs Of Bihar, Karnataka, Punjab, U'Khand On Covid
Prime Minister Narendra Modi on Sunday held telephonic discussions with the Chief Ministers of Bihar, Karnataka, Punjab and Uttarakhand to take stock of the Covid-19 situation in their respective states, said sources.....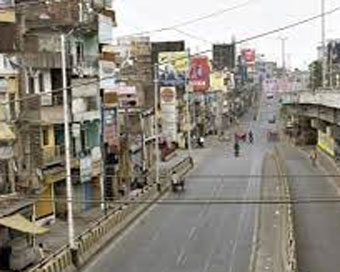 Bihar Government Extends Lockdown By 10 More Days
Keeping in view the 'positive impact' of its imposition, the Nitish Kumar government has decided to extend the state-wide lockdown in Bihar by 10 days.....
Tejashwi Yadav Slams Bihar CM Nitish Kumar Over FIRs Against Two Reporters
RJD leader Tejashwi Yadav on Sunday slammed Bihar Chief Minister Nitish Kumar over FIRs registered against two reporters, asking why he was scared of those "highlighting the ground reality and truth". ....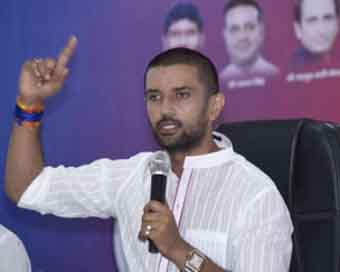 Pasupati Kumar Paras Conspiring Against Me Since Ram Vilas Paswan Was In ICU: Chirag Paswan
LJP chief Chirag Paswan, who is facing a massive rebellion in the party, alleged that his uncle Pasupati Kumar Paras was conspiring against him since his father and LJP founder Ram Vilas Paswan was in ICU in a Delhi hospital last year. ....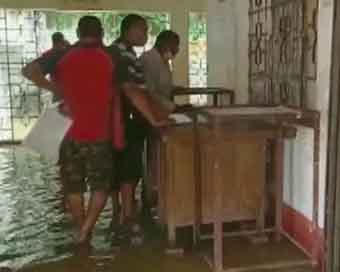 Bihar: Heavy Rain In Patna; Bihar Assembly, Deputy Chief Minister's Home Flooded
Several parts of Patna, including Bihar assembly premises and the residence of Deputy Chief Minister Renu Devi, were flooded on Saturday following heavy rain that began to pound the city the previous evening. ....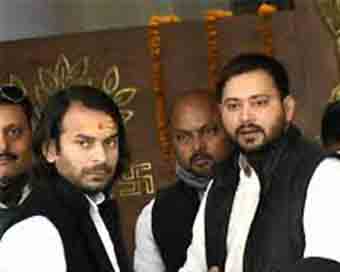 Fresh Row Between Tej Pratap-Tejashwi Over Removal Of Youth Wing Leader
The fight between Tejashwi Yadav and his brother Tej Pratap escalated in Bihar's Rashtriya Janata Dal (RJD) after state party president Jagadanand Singh sacked youth wing state head, Akash Yadav, creating yet another crisis in the state unit. ....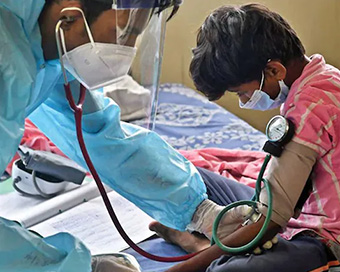 Bihar Sees Spurt In Viral Fever Cases Among Kids
The viral fever outbreak in Bihar has worsened with a large number of children admitted to hospitals and are on oxygen support. ....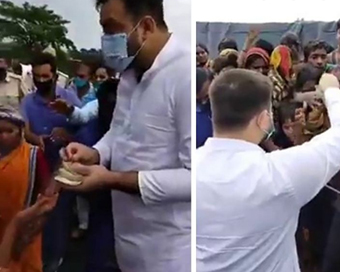 RJD Leader Tejashwi Yadav 'caught' Distributing Money To Villagers Ahead Of Polls
Rashtriya Janata Dal leader Tejashwi Yadav is courting controversy for purportedly distributing money among villagers ahead of the panchayat polls. ....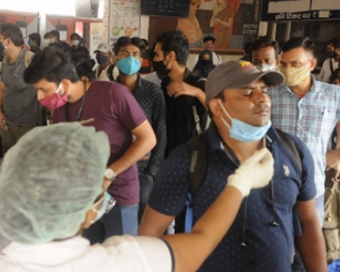 Two Dubai Returnees In Patna Test Covid Positive
After cases of Covid among people who recently travelled to Africa in Bihar's Gopalganj, two persons who returned from Dubai 10 days ago tested positive for Covid in Patna on Sunday. ....