Tag: Bihar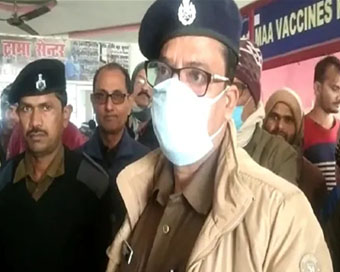 Sushant Singh Rajput's Cousin Shot At In Bihar's Saharsa
Three unidentified assailants shot at two persons, including cousin of late Bollywood actor Sushant Singh Rajput, in Bihar's Saharsa district on Saturday. ....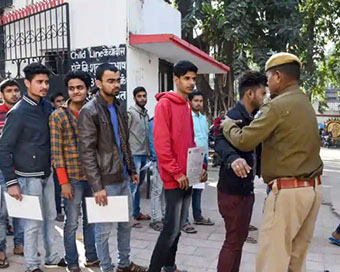 Class 12 Exams Begin In Bihar Amid Tight Security, Covid-19 Protocols
The Class 12 examinations conducted by the Bihar School Examination Board (BSEB) started on Monday following strict security arrangements and Covid-19 protocols. A total of 1,473 examination centres have been set up across the state for conducting these exams. ....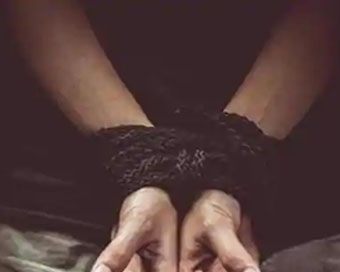 Class 10 Student Kidnapped In Bihar
A Class 10 student of Bihar's Gopalganj district was allegedly kidnapped by some unidentified men on Monday. ....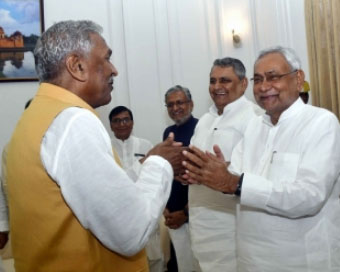 Bihar Cabinet Expansion: BJP, JDU Set Caste Equations Right
Both the Bharatiya Janata Party (BJP) and the Janata Dal United (JDU) have set the caste equations right in Bihar, as Nitish Kumar expanded his cabinet on Tuesday after he became the Chief Minister again in November last year. Seventeen legislators were sworn in as Ministers by Governor Fagu Chauhan. ....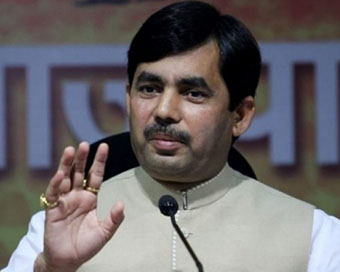 Existing Infrastructure In Bihar Must Take Off: Shahnawaz Hussain
Taking charge of the department of industries in the state, Bihar's new Industry Minister Shahnawaz Hussain on Wednesday said the state has plenty of infrastructure, but it needs to take off. After assuming charge of the ministry, he said in his new role as minister, he'll attempt to generate employment in the state. ....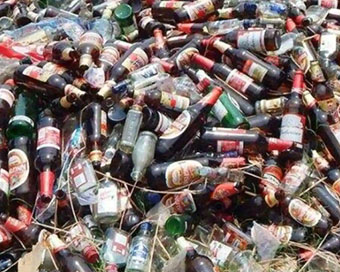 9 Get Death Penalty In Spurious Liquor Case In Bihar
Additional District and Sessions Judge Luv Kush Kumar of Gopalganj district court in Bihar sentenced death penalty to nine persons and life imprisonment to four women in poisonous liquor case on Friday. ....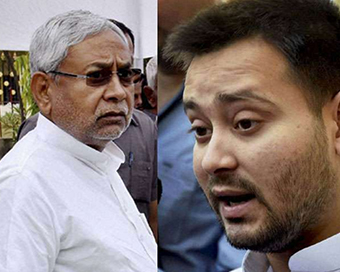 CM Nitish Kumar Is Real Liquor Mafia Of Bihar, Alleges Tejashwi Yadav
Leader of Opposition in the Bihar Assembly Tejashwi Yadav on Thursday attacked Chief Minister Nitish Kumar, saying that 'the real liquor mafia of Bihar was the chief minister himself'. ....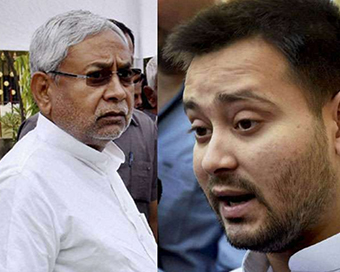 Nitish Kumar Is The Biggest Liar, Said Tejashwi Yadav
After day long massive violence in and outside Bihar Vidhan Sabha, Leader of Opposition Tejashwi Yadav in Bihar Assembly said that Cheif Minister Nitish Kumar is the biggest liar of the country. ....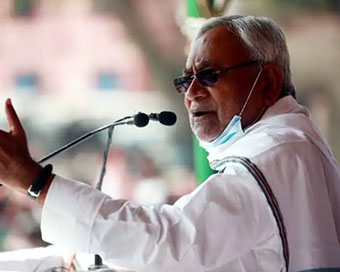 Bihar Assembly Ruckus Fallout: RJD Set To Corner Nitish Kumar
After a brief lull due to the Holi celebrations, the political slugfest between the ruling National Democratic Alliance (NDA) and the opposition Rashtriya Janata Dal (RJD) is set to break out once again. The RJD is preparing plans to corner the ruling NDA government on several issues. ....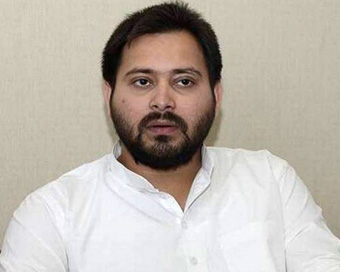 Tejashwi Yadav Urges PM Modi To Free Bihar Health Minister From Bengal Campaign
Keeping in view the alarming situation in Bihar due to Covid 19, Rashtriya Janata Dal leader Tejashwi Yadav urged Prime Minister Narendra Modi and BJP National President J.P. Nadda to release state health minister Mangal Pandey from the West Bengal poll campaign. ....