Tag: Bihar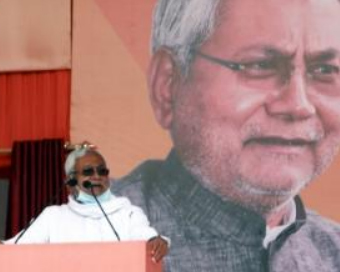 NDA, Grand Alliance Caught In Neck And Neck Fight For Bihar Assembly
In total, the exit poll prediction shows an edge for the Grand Alliance in Bihar led by Tejashwi Yadav on incumbent Chief Minister Nitish Kumar's National Democratic Alliance (NDA). ....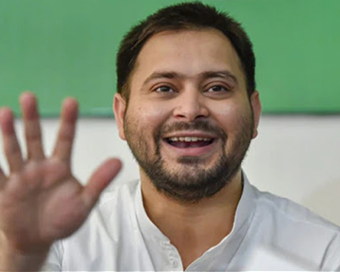 Day Ahead Of Vote Count, Kin And Supporters Wish Tejashwi Yadav On Birthday
A day ahead of the counting of votes polled in the three-phase Bihar Assembly elections, the family and supporters of Rashtriya Janata Dal leader Tejashwi Yadav on Monday wished him on his 31st birthday. ....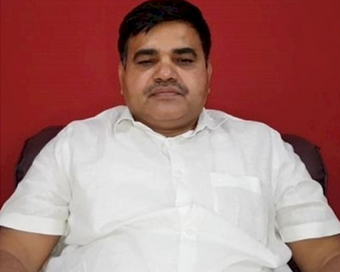 Nail-biting End For 8, RJD's Shakti Singh Lost By 12 Votes
The Bihar Assembly election results did end on a photo finish note with some candidates winning with thin margins, and the losing candidates crying foul. ....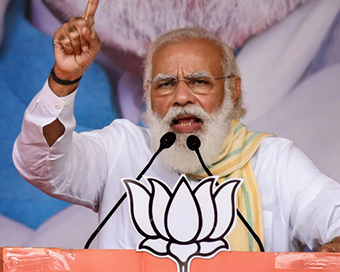 Bihar Voted For Development, Says PM Modi
After the good show of NDA in the Bihar Assembly elections, where it held an edge over the Mahagathbandhan till late on Tuesday night, Prime Minister Narendra Modi said that the voters of the state had voted for development. ....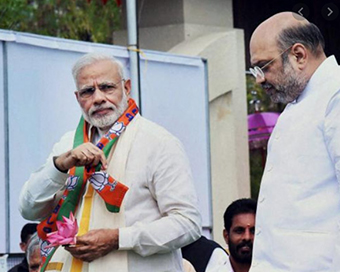 PM Modi, BJP Top Brass To Celebrate Bihar Poll Victory
After the stellar performance in the Bihar Assembly polls and the bypolls to various state Assemblies, the Bharatiya Janata Party (BJP) would be celebrating the triumph at its headquarters in Delhi's Deen Dayal Upadhyay Marg on Wednesday. ....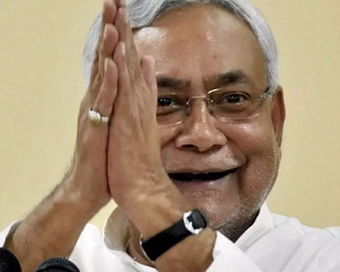 I Salute The People's Verdict In Bihar, Says Nitish Kumar
After the victory of the National Democratic Alliance (NDA) in the Bihar assembly elections, it is almost certain that Nitish Kumar would sit in the chief Minister's chair once again. After getting a majority , Kumar has saluted the people of the state and thanked Prime Minister Narendra Modi for his cooperation. ....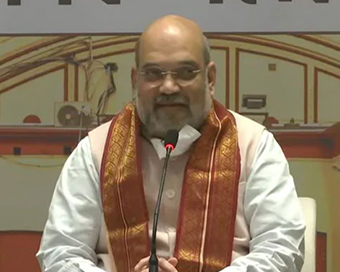 Poll Results In 11 States Show People Back Modi, Says Amit Shah
Union home minister Amit Shah on Thursday said that the recently held election results showed that 135 crore people of the country are standing with PM Narendra Modi. Shah was speaking at a programme held for the Border Areas Development Programme (BADP) at Dhordo, Kutch in Gujarat. ....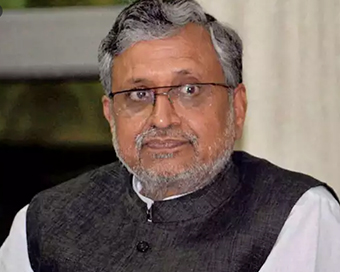 Sushil Modi Appointed As Ethics Committee President Of BLC
Former deputy CM Sushil Kumar Modi was on Thursday given a new responsibility in the Bihar Legislative Council (BLC). ....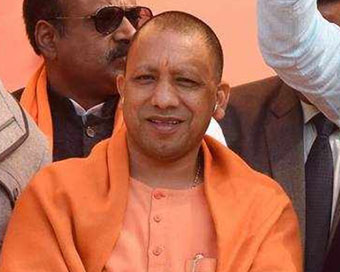 UP CM Yogi To Launch Development Project In Atal's Village
On the 96th birth anniversary of former Prime Minister Atal Bihari Vajpayee, the Yogi Adityanath government in Uttar Pradesh will launch Rs 14 crore worth development project in Vajpayee's ancestral village Bateshwar, in Agra district, on December 25. ....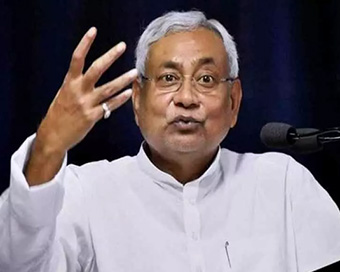 17 JD-U MLAs In Touch, Says RJD; JD-U Denies Claim
The Rashtriya Janata Dal (RJD) on Wednesday claimed that 17 MLAs of the ruling JD-U were in touch with them to topple the Nitish Kumar government and to join the opposition party in Bihar. The Janata Dal-United, however, strongly denied the RJD claim.....