Tag: Bahujan Samaj Party
Exit Polls: BJP Closest To Threshold In UP, Congress, AAP In Close Race In Punjab
It will be a hung assembly in Uttar Pradesh with the Bharatiya Janata Party (BJP) emerging closest to the threshold of 202 seats in the 403-seat assembly, exit polls forecast on Thursday.....
UP EVMs Were 'managed' To Favour BJP: Mayawati
BSP chief Mayawati on Saturday alleged that voting machines had been "managed" in favour of the BJP in Uttar Pradesh and that it was difficult to accept the "very surprising" election results.....
Mayawati Branded Muslims As 'betrayers': Naseemuddin Siddiqui
"Mayawati said, Mussalman dhokhebaz hain (Muslims are betrayers)," Number 2 of Bahujan Samaj Party Naseemuddin Siddiqui and parties sole Muslim face in Uttar Pradesh hits back at Mayawati after his was expelled from the BSP.....
Expelled BSP Leader Naseemuddin Siddiqui Joins Congress
Expelled Bahujan Samaj Party (BSP) leader Naseemuddin Siddiqui on Thursday joined Congress here in presence of senior party leader Ghulam Nabi Azad and Uttar Pradesh Congress President Raj Babbar.....
BSP To Support SP Candidates In Phulpur, Gorakhpur
In a significant move, the Bahujan Samaj Party (BSP) leaders on Sunday announced their support for the Samajwadi Party (SP) candidates in the March 11 bypolls to Phulpur and Gorakhpur Lok Sabha seats to defeat the BJP.....
Voting For 10 Rajya Sabha Seats Underway In UP
Voting was underway here on Friday to elect 10 Rajya Sabha members from Uttar Pradesh.....
Mayawati Hints At SP-BSP Alliance In 2019
Bahujan Samaj Party (BSP) chief Mayawati on Monday indicated that her party might align with Samajwadi Party (SP) in the 2019 Lok Sabha elections after the one-time bitter rivals helped defeat the BJP in the Gorakhpur and Phulpur parliamentary bypolls.....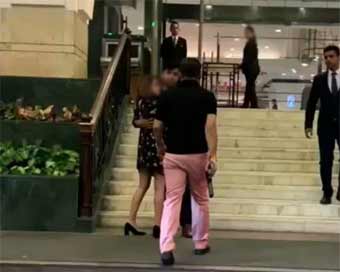 Ex-BSP MP's Son Brandishes Pistol At Luxury Hotel
A Delhi Police team on Tuesday left for Lucknow to detain a former BSP MP's son who whipped out a pistol at a luxury hotel here during a fight with a man, police said.....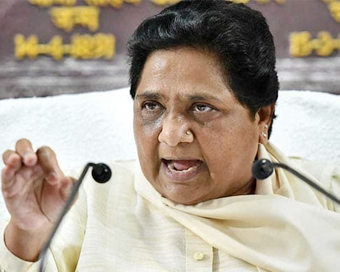 Mayawati Not To Contest Lok Sabha Elections
Bahujan Samaj Party (BSP) chief Mayawati on Wednesday said she will not contest the Lok Sabha elections. ....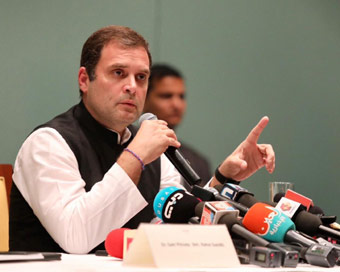 UP Equation Not A Setback For Us, Results Will Surprise Modi: Rahul
Congress President Rahul Gandhi on Saturday said the Samajwadi Party (SP) and Bahujan Samaj Party (BSP) leaving the Congress out of the alliance in Uttar Pradesh was not a "setback" for his party, and stressed that the poll results "would surprise people".....