Tag: Bahujan Samaj Party
RS Disrupted Over Statutory Panels' Vacancies, Adjourned
The Rajya Sabha on Tuesday witnessed repeated disruptions as opposition members protested the delay in filling the vacancies in statutory commissions for different castes, tribes and minorities. The upper house was finally adjourned for the day around 3 p.m. ....
Mayawati Names Brother As BSP Vice President
In a surprise move, Bahujan Samaj Party (BSP) chief Mayawati appointed her younger brother Anand Kumar as the party's national Vice President.....
BJP Promoting Hindutva, Hurting Secular Fabric: Mayawati
Bahujan Samaj Party (BSP) leader Mayawati on Tuesday accused the BJP governments at the Centre and in Uttar Pradesh of promoting RSS ideology. ....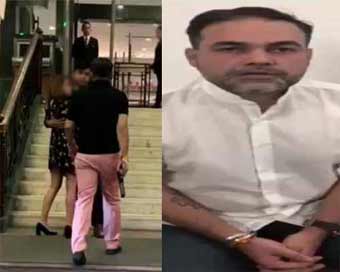 Ex-BSP MP's Son Ashish Pandey Surrenders Before Delhi Court
Former BSP MP's son, who had threatened a man with a gun at a luxury hotel here, surrendered on Thursday in a city court a day after a non-bailable warrant (NBW) was issued against him.....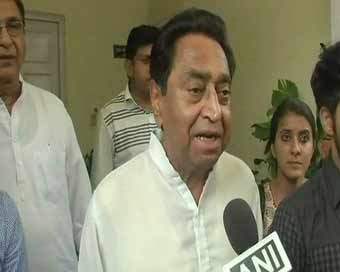 Kamal Nath To Be Sworn-in On Dec 17
Madhya Pradesh Chief Minister-designate Kamal Nath will be sworn-in at a ceremony here on December 17, said the 72-year-old veteran Congress leader, himself, outside the Raj Bhavan here as he came out after meeting Governor Anandiben Patel. ....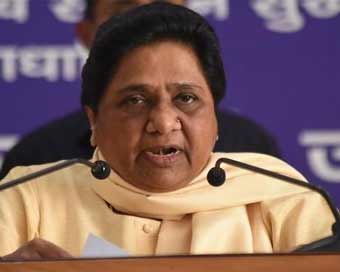 Mayawati Seeks Ban On Temple Visits
Bahujan Samaj Party President Mayawati on Tuesday asked the Election Commission to include the expenses of roadshows in the candidates account and ban temple visits.....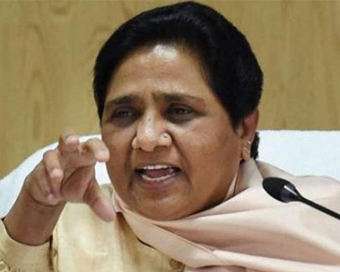 Mayawati Attacks Modi Over Unemployment Data
Bahujan Samaj Party (BSP) President Mayawati on Thursday mounted a scathing attack on the Narendra Modi government over the unemployment rate which has risen to a 45-year-high at 6.1 per cent.....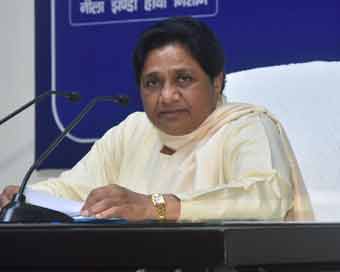 Akhilesh Anti-Muslim, Mulayam In Cahoots With BJP: Mayawati
Three weeks after she called off the alliance with the Samajwadi Party, Bahujan Samaj Party President Mayawati has launched a tirade against SP President Akhilesh Yadav by calling him 'anti-Muslim. ....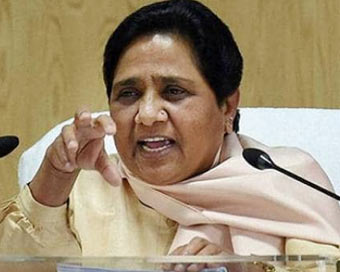 Mayawati Says Congress Is 'unreliable' After MLAs' Defection
Bahujan Samaj Party (BSP) President Mayawati on Tuesday lashed out at the Congress and termed it an "unreliable" party after all six of her party MLAs switched over to the Congress in Rajasthan.....
Five States To Vote Between February 4 And March 8
Assembly elections in Uttar Pradesh, Uttarakhand, Goa, Punjab and Manipur will be held between February 4 and March 8, Chief Election Commissioner Nasim Zaidi announced on Wednesday.....