Tag: Amit Shah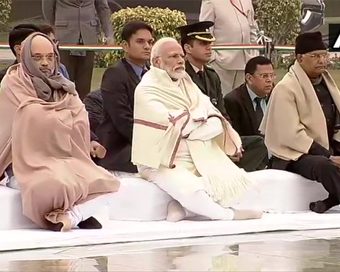 PM Modi, Amit Shah Remember Vajpayee On His 95th Birth Anniversary
Prime Minister Narendra Modi and Home Minister Amit Shah on Wednesday remembered former Prime Minister Atal Bihari Vajpayee on his 95th birth anniversary.....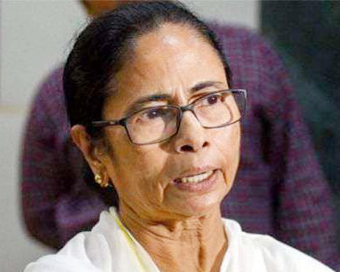 Are You The Ambassador Of Pakistan? Mamata Asks Modi
Launching a blistering attack on Prime Minister Narendra Modi a day after he asked the Opposition to protest against Pakistan and not the new Citizenship (Amendment) Act (CAA), West Bengal Chief Minister Mamata Banerjee on Friday wondered whether Modi was the ambassador of Pakistan with a habit of glorifying and dragging in the neighbouring nation on every issue. ....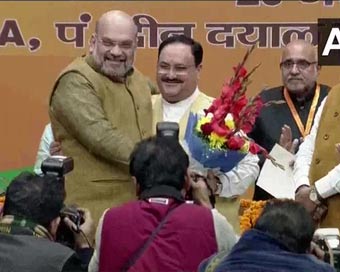 End Of Shah Era? Nadda Is The New BJP Boss
Just ahead of Delhi election and as the "ekadashi" sets in, the "world's largest political party" - BJP will have a new President on Monday by 2.30 p.m., bringing an end of Amit Shah era. Party Working President Jagat Prakash Nadda is all set to win unopposed.....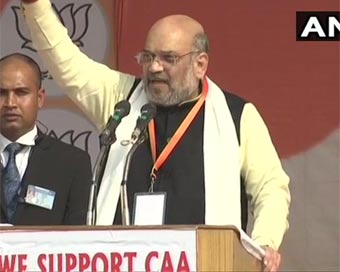 No Going Back On CAA: Shah Tells Opposition
Union Home Minister Amit Shah on Tuesday launched a blistering attack on the opposition and dared it to protest as much as they can for the Modi government will not take back the Citizenship Amendment Act (CAA).....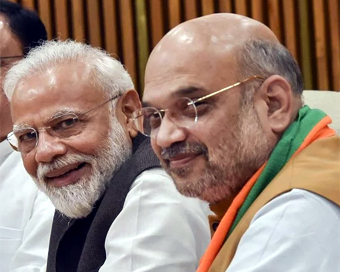 PM Modi, Amit Shah Urge Delhi Voters To Vote
As polling for the 70-member Assembly seats in Delhi began on Saturday, Prime Minister Narendra Modi and Home Minister Amit Shah urged people, especially the youth, to come out and vote in record numbers. ....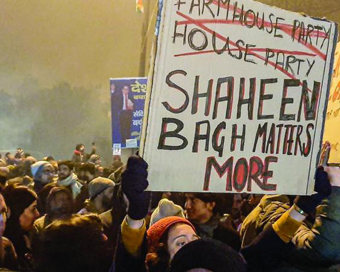 Discord Among Shaheen Bagh Protesters Over Meeting Amit Shah
As protest continues in Shaheen Bagh over issues such as the Citizenship Amendment Act (CAA) and the National Register of Citizens (NRC), a section of protesters is planning to meet Home Minister Amit Shah, while others are opposing it. ....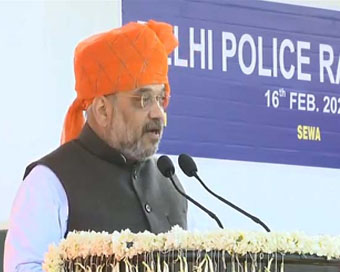 Respect Police, They Are Not Enemy: Shah
Union Home Minister Amit Shah on Sunday appealed to the people to respect policemen as they were "friends and not enemy", telling the force to handle violent situations calmly by remembering the advice of independent India's first Deputy Prime Minister Sardar Vallabhbhai Patel.....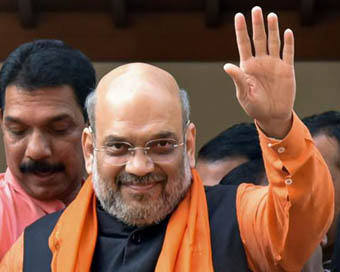 China Sees Red , Objects To Shah's Visit To Arunachal
Even as it is bogged down by the coronavirus epidemic, China on Thursday reopened a hostile front with India as Beijing "firmly opposed" Union Home Minister Amit Shah's visit to Arunachal Pradesh on its statehood day and warned India against "complicating" the border issue.....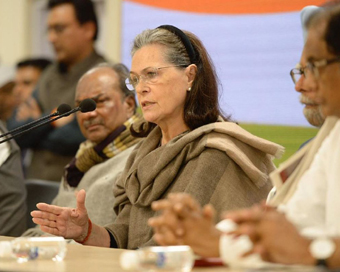 Sonia Demands Amit Shah's Resignation
The Congress Working Committee met on Thursday and after deliberations for more than two hours, the interim party president Sonia Gandhi demanded that Home Minister Amit Shah should resign following his "colossal failure" in controlling violence in north-east Delhi....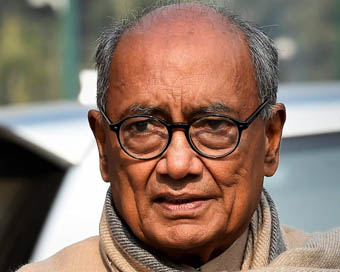 Digvijay Slams Modi, Shah For 'destabilising' Cong Govts
Former Madhya Pradesh Chief Minister Digvijaya Singh on Thursday accused Prime Minister Narendra Modi and Union Home Minister Amit Shah of spending crores of rupees to destabilise Congress governments in the country.....