Tag: Amit Shah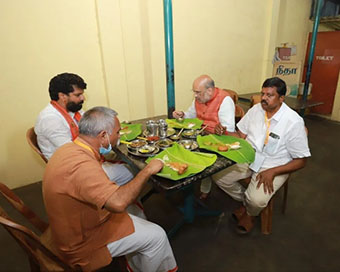 After Rally And Roadshow, Amit Shah Enjoys Dinner At 'dhaba'
During his visit on Thursday, Union Home Minister Amit Shah reached at a roadside 'dhaba' (eatery) to enjoy dinner. He was accompanied by Bharatiya Janata Party's National General Secretary and Tamil Nadu in-charge C.T. Ravi ....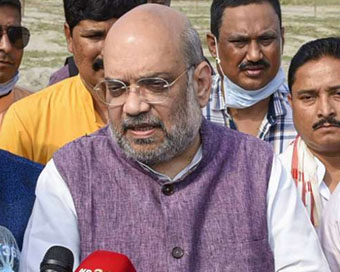 Amit Shah Leaves For Chhattisgarh To Review Maoist Attack
Union Home Minister Amit Shah on Monday left for Chhattisgarh to review the security situation in the wake of the deadly Maoist attack in which 22 security personnel were killed. Amit Shah will meet the security personnel injured in the attack. ....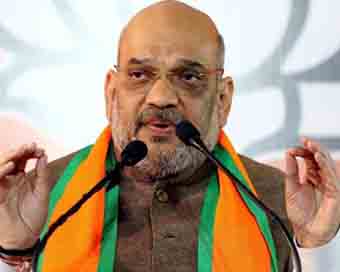 Cyber Security Key To Achieve PM Modi's Dream Of USD 5 Trillion-dollar Economy: Amit Shah
Union Home Minister Amit Shah on Monday said that to achieve Prime Minister Narendra Modi's dream of India becoming a five-trillion-dollar economy, cyber security was very important. ....
Maharashtra Floods: Most Devastating Pictures From The Flood-hit State
Maharashtra floods: Most devastating pictures from the flood-hit state....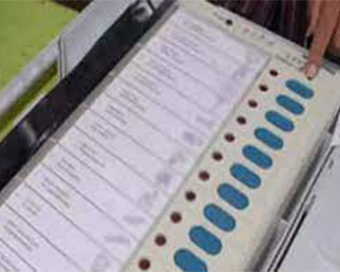 UP Elections 2022 Phase 1: Polling In Taj City Begins On A Vibrant Note
Despite the biting cold and foggy weather, voters in the nine Assembly constituencies in Agra lined up early to cast their votes before "Jal Paan". ....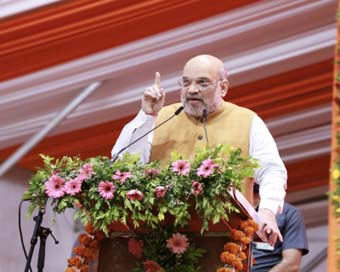 Mahagathbandhan To Counter Shah Through Four Rallies In Bihar's Seemanchal
In a bid to counter the rally of Union Home Minister Amit Shah, the Mahagathbandhan leaders have decided to organise four rallies in the Seemanchal region of Bihar. ....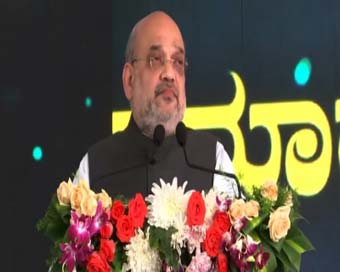 Amit Shah To Visit J&K On Oct 1, 2
Union Home Minister Amit Shah is visiting Jammu and Kashmir for two days on October 1 and 2 during his visit he is likely to announce reservations for Pahari speaking community, BJP sources said on Friday. ....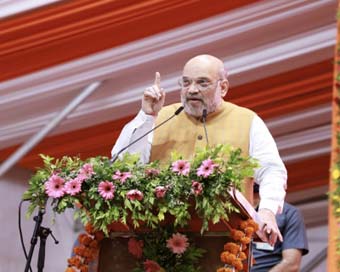 Amit Shah's J&K Visit Rescheduled, To Begin On Oct 4 Now
Union Home Minister Amit Shah's visit to J&K has been rescheduled and he will now visit the UT on October 4 for two days, sources said. ....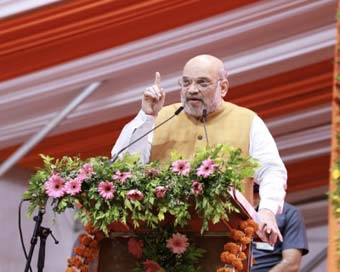 Bengal BJP Trying Best To Arrange Amit Shah's Interaction With WBSSC Scam Protesters
As Amit Shah is scheduled to visit Kolkata on November 5 to attend and chair the Eastern Zonal Council meeting at the West Bengal secretariat, the state unit of the BJP is going all out to arrange an interaction between the Union Home Minister and those protesting for over 500 days against the multi-crore teachers' recruitment scam. ....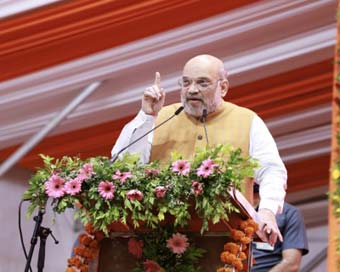 BJP Will Sweep Gujarat Assembly Polls, Says Amit Shah
Union Home Minister Amit Shah on Tuesday exuded confidence that BJP will once again romp to power with a thumping majority breaking all records in next month's Assembly polls.....