Tag: American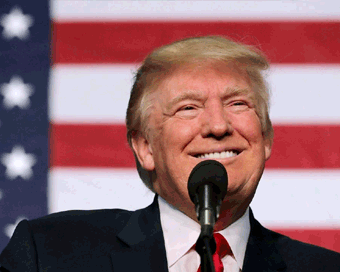 Donald Trump Wishes Happy New Year To All, Including His 'many Enemies'
US President-elect Donald Trump wished a Happy New Year for all American citizens, including his "many enemies" and those who fought and lost the battle against him and now "don't know what to do."....
India Displays Military Might, Cultural Diversity
India's military might, its cultural diversity and achievements in various areas were showcased at a grand parade here on Thursday as the nation celebrated its 68th Republic Day with the Crown Prince of Abu Dhabi Sheikh Mohammed bin Zayed Al Nahyan as the Chief Guest.....
Do We Belong Here? Sunayana Dumala Asked To US Government
The wife of slain Indian engineer Srinivas Kuchibhotla has publicly sought answers to what she perceived was a spread in American hate crimes as mourners held a vigil at a local church for the victims of the bar shooting in which her husband died.....
Indian-American Federal Prosecutor Bharara Sacked
A day after being asked to quit by US President Donald Trump's administration, Preet Bharara, a high-profile Indian-American federal prosecutor was sacked on Saturday, a media report said.....
US Asks Citizens To Avoid Non-essential Travel To Pakistan
The US Department of State on Wednesday asked American citizens to avoid all non-essential travel to Pakistan as "foreign and indigenous terrorist groups" in the country "continue to pose a danger to US citizens".....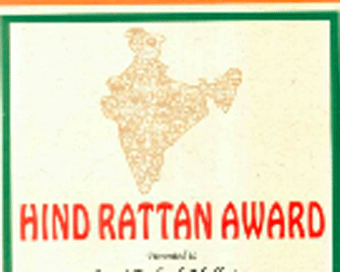 Leading Indian American Tax Expert Honoured With Hind Rattan Award
Leading Indian American tax consultant and certified public accountant Neeraj Bhatia has been conferred with the prestigious Hind Rattan Award for 2018.....
Restrictions On Immigration 'bruising' Brand 'American Dream' : Uber CEO
Uber CEO Dara Khosrowshahi, an Iranian-American entrepreneur, on Friday said restrictions on immigration were "bruising" the brand "American Dream", which he said was the "single most incredible brand" in the world.....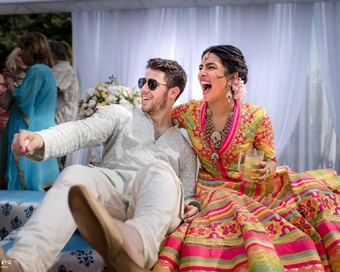 Priyanka Chopra, Nick Jonas Get Married, Fireworks Light Up Jodhpur Sky
The sky here was lit up with fireworks to celebrate actress Priyanka Chopra and American singer Nick Jonas' nuptials on Saturday at the royal Umaid Bhawan Palace.....
Trump Meets Martin Luther King Jr.'s Son
US President-elect Donald Trump met with the eldest son of the late civil rights hero Martin Luther King Jr. amid tensions escalating between the the New York magnate and prominent African-American leaders.....
Over 100 Indian-Americans Celebrate Trump's Inauguration
Several Indian-Americans gathered for a gala here to celebrate the inauguration of Donald Trump as the 45th US President, an event skipped by many from the community, with Shalabh Kumar, a key member of the President's panel on Asia-Pacific affairs, also conspicuous by his absence.....