Tag: Amarinder Singh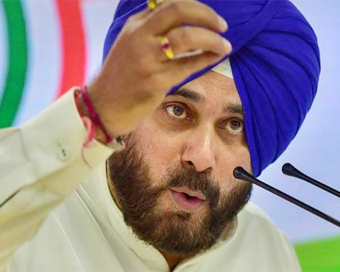 My Wife Never Lies, Says Sidhu; Punjab CM Clarifies
Punjab Cabinet Minister Navjot Singh Sidhu on Thursday defended his wife's remarks blaming the state Congress leadership for denying her a ticket from Amritsar.....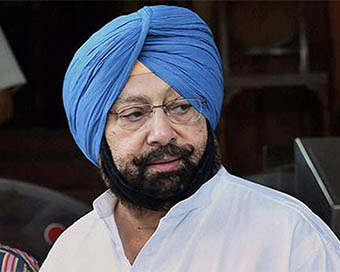 58% Indians Might Get Infected By Coroanvirus: Punjab CM
Punjab Chief Minister Captain Amarinder Singh has extended the lockdown in the state, as he feared "worst" to come. He said 58 per cent of India might get affected by coronavirus and Punjab could see a spike in cases.....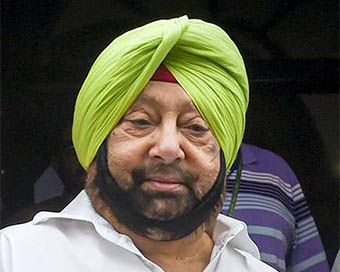 Will Contest 2022 Assembly Polls: Punjab CM
Punjab Chief Minister Amarinder Singh on Friday reiterated his intention to contest the next Assembly elections in the state, but said the decision on leading the party rested with the Congress President. ....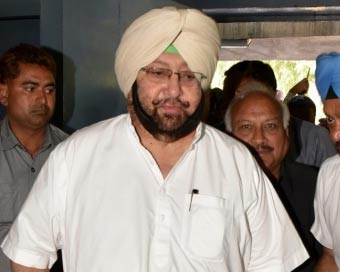 Evolve Consensus To Counter Pollution In Delhi: Punjab CM To Modi
Expressing deep anguish and anger at the unprecedented situation triggered by the growing air pollution in Delhi, Punjab Chief Minister Captain Amarinder Singh on Saturday wrote an emotional letter to Prime Minister Narendra Modi, underlining the need for evolving a consensus on tackling the issue, rising above political affiliations and regional considerations.....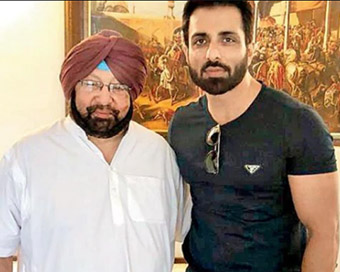 'Good Work Sonu', Says Punjab CM On Actor's Charity
Punjab Chief Minister Amarinder Singh on Thursday praised Bollywood actor Sonu Sood, who was born and brought up in the state, for his charity amid the coronavirus pandemic. ....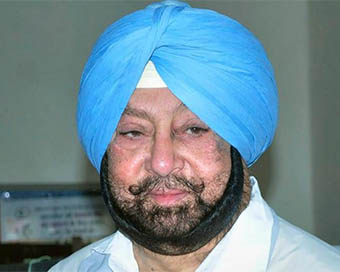 Fight Against Coronavirus Far From Over: Punjab CM
Punjab Chief Minister Amarinder Singh on Thursday ask everyone to tread with cautioned as the fight against the coronavirus is far from over and advised all to take precautions. ....
Amarinder Seeks Congress Permission To Contest Against Badal
Giving an interesting turn to Punjab's politics, state Congress president Amarinder Singh has sought the Congress high command's permission to fight next month's assembly elections against Chief Minister and Shiromani Akali Dal patron Parkash Singh Badal from the latter's assembly constituency of Lambi.....
Amarinder Contesting To Help Badal Win: Kejriwal
Punjab Congress chief Captain Amarinder Singh is also contesting from Lambi constituency to help Chief Minister Parkash Singh Badal win, Delhi Chief Minister Arvind Kejriwal said on Monday.....
Lambi To Be Punjab's Mother Of All Electoral Battles
It couldn't have gotten bigger than this. For the first time in Punjab's political history, two stalwarts of two mainline political parties are headed for a face-off in the February 4 assembly elections.....
Ex-Army Chief First To Cast Vote In Patiala
Former Army Chief and ex-governor, General J.J. Singh, was among the first to cast his vote on Saturday morning at a polling station in Patiala city in Punjab, 60 km from Chandigarh.....
Samay
Tweets by @sahara_samay