Tag: Amarinder Singh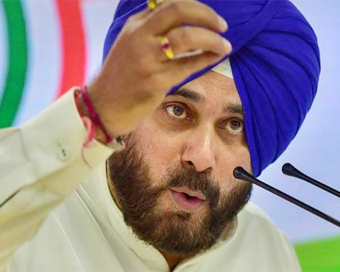 My Wife Never Lies, Says Sidhu; Punjab CM Clarifies
Punjab Cabinet Minister Navjot Singh Sidhu on Thursday defended his wife's remarks blaming the state Congress leadership for denying her a ticket from Amritsar.....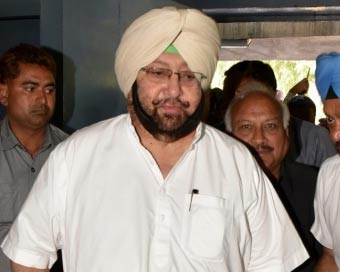 Evolve Consensus To Counter Pollution In Delhi: Punjab CM To Modi
Expressing deep anguish and anger at the unprecedented situation triggered by the growing air pollution in Delhi, Punjab Chief Minister Captain Amarinder Singh on Saturday wrote an emotional letter to Prime Minister Narendra Modi, underlining the need for evolving a consensus on tackling the issue, rising above political affiliations and regional considerations.....
Amarinder Seeks Congress Permission To Contest Against Badal
Giving an interesting turn to Punjab's politics, state Congress president Amarinder Singh has sought the Congress high command's permission to fight next month's assembly elections against Chief Minister and Shiromani Akali Dal patron Parkash Singh Badal from the latter's assembly constituency of Lambi.....
Amarinder Contesting To Help Badal Win: Kejriwal
Punjab Congress chief Captain Amarinder Singh is also contesting from Lambi constituency to help Chief Minister Parkash Singh Badal win, Delhi Chief Minister Arvind Kejriwal said on Monday.....
Lambi To Be Punjab's Mother Of All Electoral Battles
It couldn't have gotten bigger than this. For the first time in Punjab's political history, two stalwarts of two mainline political parties are headed for a face-off in the February 4 assembly elections.....
Ex-Army Chief First To Cast Vote In Patiala
Former Army Chief and ex-governor, General J.J. Singh, was among the first to cast his vote on Saturday morning at a polling station in Patiala city in Punjab, 60 km from Chandigarh.....
Kejriwal Urges Punjab To Vote
Delhi Chief Minister Arvind Kejriwal whose Aam Aadmi Party (AAP) is counting on the voters of Punjab, on Saturday urged the people in the state to go out and vote.....
Badal Family Casts Vote In Native Village
Punjab Chief Minister Parkash Singh Badal, his son and Deputy Chief Minister Sukhbir Singh Badal and daughter-in-law and Union Minister Harsimrat Kaur Badal cast their vote on Saturday in Badal village.....
Punjab Battle: AAP Upbeat As Akalis, Congress Keep Up Bold Face
Third time lucky, third time unlucky or making it in the first attempt. This sums up the political fortunes of the Shiromani Akali Dal, Congress and the AAP respectively as Punjab prepares to count the votes of 117 assembly seats on Saturday.....
Amarinder Thanks Rahul For Congress' Punjab Win
Congress Punjab head and its Chief Ministerial candidate Captain Amarinder Singh on Saturday credited the party's stellar electoral performance to party President Sonia Gandhi and her son Rahul.....