Tag: Amarinder Singh
Nearly 500 Arrested In Punjab's Crackdown On Drugs
Nearly 500 arrests have been made in the crackdown on drugs by the new government in Punjab in the past fortnight, Punjab Chief Minister Amarinder Singh said here on Friday.....
Four Dead In Punjab Cold Storage Explosion
At least four people were killed and 13 injured on Friday following a powerful explosion in a private cold storage in Punjab's Sangrur district, police said.....
India To Banish Red Beacons From May 1
The VIP culture of flaunting red beacons on official vehicles will be history from May 1, and there will be absolutely no exceptions, the government announced on Wednesday.....
Controversial Punjab Minister Quits; Resignation Yet To Be Accepted
Following allegations of corruption and money laundering against him, Punjab's powerful cabinet minister Rana Gurjit Singh has submitted his resignation from the Congress government in the state. However, Chief Minister Amarinder Singh is yet to accept the resignation, government sources said on Tuesday. ....
11 Of 31 CMs Charged With Crimes, 25 Are Crorepatis: Report
As many as 11 out of a total number of 31 Chief Ministers of various states and union territories (UTs) in India have crminal cases against them while 25 of them are crorepatis, an analysis of their self-sworn affidavits furnished during the assembly elections has revelaed.....
Amarinder Flays CBI Case Against Son-in-law
Punjab Chief Minister Amarinder Singh on Monday flayed attempts to politicise the Oriental Bank of Commerce (OBC) case with unsubstantiated charges against his son-in-law.....
CBI Issues Lookout Notice Against Punjab CM's Son-in-law
The CBI has issued lookout notice against Punjab Chief Minister Amarinder Singh's son-in-law Gurpal Singh in connection with the alleged bank fraud case of Rs 109.08 crore by Simbhaoli Sugars Ltd, an official said on Wednesday.....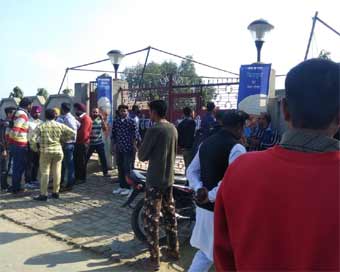 Amritsar Attack: CM Announces Rs 50 Lakh For Information
Punjab Chief Minister Amarinder Singh on Monday announced a reward of Rs 50 lakh to anyone giving information regarding the two youths who carried out Sunday's grenade attack on a prayer meeting at the Nirankari Satsang Bhawan of Amritsar district.....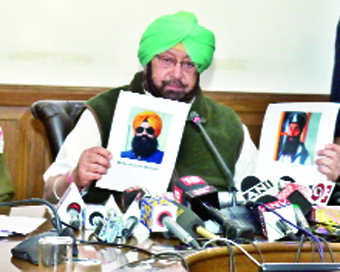 Amritsar Grenade Attack: Punjab Police Arrest One; Amarinder Blames ISI, KLF
Within 72 hours of the terror incident, the Punjab Police has arrested one person in connection with Sunday's grenade attack on the Nirankari Satsang Bhawan that killed three persons, Chief Minister Amarinder Singh said here on Wednesday.....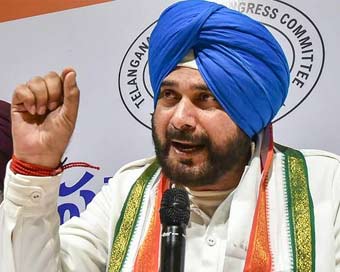 Rahul Gandhi Sent Me To Pakistan, Says Sidhu
Punjab cabinet minister Navjot Singh Sidhu on Friday said it was Congress President Rahul Gandhi who sent him to Pakistan to attend ground breaking ceremony of the Kartarpur corridor.....