Tag: Amar Singh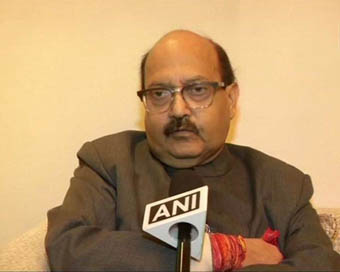 Ailing & Alone, Amar Singh's Emotional Regret To Bachchans
If Indian politics is known for its animated discourse and interesting personas, Amar Singh surely qualifies to be one worth a mention the man accused of 'wheeling dealing', who could hit out at the likes of Digvijaya Singh by addressing him as "big brother" and be a reason for father-son split in the Samajwadi Party's first family. ....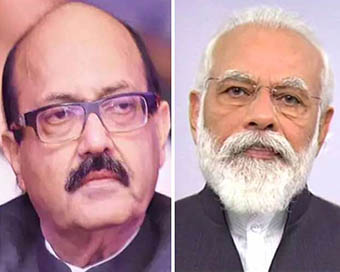 Amar Singh Was Known For His Friendships: PM Modi
Expressing condolences over the passing away of Rajya Sabha member and former Samajwadi Party leader Amar Singh, Prime Minister Narendra Modi on Saturday said the energetic public figure was known for his friendships across many spheres of life. ....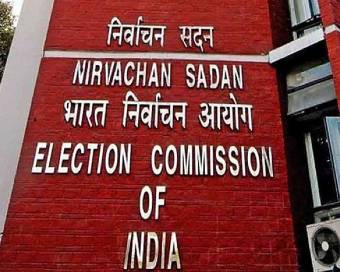 RS Bypoll On Sep 11 For Seat Left Vacant After Amar Singh's Death
The Election Commission of India on Friday announced the poll date for the Rajya Sabha seat that fell vacant after the demise of Amar Singh. He was a member of the Rajya Sabha from Uttar Pradesh. ....
Mulayam Calls Off SP's Jan 5 Convention
Samajwadi Party patriarch Mulayam Singh Yadav on Monday cancelled the national convention called by him on January 5, SP leader Shivpal Singh Yadav said in a tweet.....
Amar Singh Praises Modi, Says May Join BJP
Praising Prime Minister Narendra Modi for his demonetisation move, Samajwadi Party leader Amar Singh has said that he may join the Bharatiya Janata Party (BJP) in the near future.....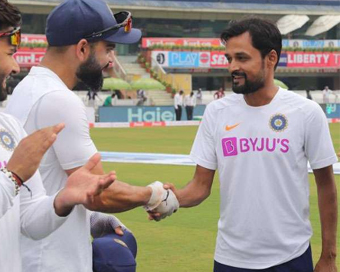 Shahbaz Nadeem: 296th Indian To Play Test Cricket
Left-arm Jharkhand spinner Shahbaz Nadeem on Saturday became the 296th player to represent India in Test cricket.....