Tag: Akshay Kumar
From Angry Young Man To Angry Father: Vinod Khanna's Cinematic Voyage
He came into prominence playing an angry young man in a 1970s classic and one of his last major appearances was as an angry implacable father in a 2010 blockbuster, but whatever role Vinod Khanna played-good, bad, or even supporting-he ended up making his presence felt. Can you think of any other Bollywood hero who won applause for beating up Amitabh Bachchan on screen?....
Punjab Police Questions Actor Akshay Kumar
Bollywood superstar Akshay Kumar was questioned by a Punjab Police special investigation team (SIT) on Wednesday in connection with an alleged deal mediated by him between jailed Dera Sachha Sauda chief Gurmeet Ram Rahim and former Punjab Deputy Chief Minister Sukhbir Singh Badal, police sources said.....
B-Town Celebs Mourn Death Of Sushma Swaraj
"A graceful and honest leader, a sensitive and a selfless soul" that is how a string of Bollywood celebrities from Amitabh Bachchan to Lata Mangeshkar, Anil Kapoor and Akshay Kumar remembered former External Affairs Minister Sushma Swaraj at the news of her sudden demise.....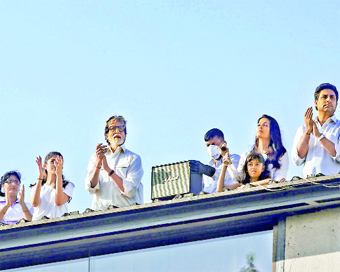 Big B, Akshay, Hrithik Take Part In Janata Curfew Clapping Initiative
From Amitabh Bachchan, Akshay Kumar, Hrithik Roshan and Aishwarya Rai Bachchan to Ajay Devgn, Varun Dhawan, Karan Johar and Hema Malini, a slew of Bollywood celebrities on Sunday took part in Prime Minister Narendra Modi's Janata Curfew clapping initiative, to pay tribute to all those who are working round the clock to eradicate COVID-19 from India.....
64th National Awards: Akshay Kumar Wins Best Actor, Best Film Goes To 'Neerja'
The 64th National Film Awards has been announced on Friday and Bollywood actor Akshay Kumar won the award for the best actor. Ram Madhvani's directed 'Neerja' got the Best film award.....
Vinod Khanna, Superstar And BJP MP, Is Dead
Vinod Khanna, a Bollywood superstar who later embraced politics, died here on Thursday morning following a battle with cancer, marking the end of an era in Hindi films. He was 70.....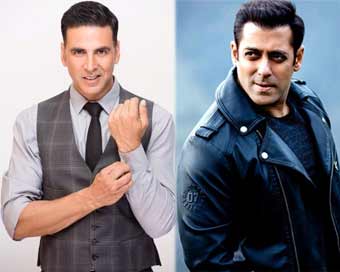 Akshay Kumar, Salman Khan In World's Highest Paid Actors List
Bollywood superstars Akshay Kumar and Salman Khan have secured a spot in Forbes magazine's World's Highest Paid Actors 2018 list, topped by Hollywood ace George Clooney.....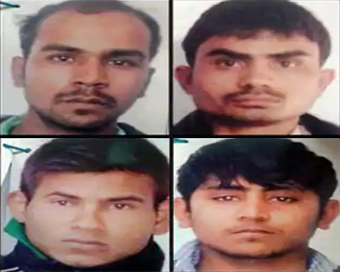 Nirbhaya Convicts Shifted To Jail No. 3: Tihar Officials
Amid the uncertainty over the date of execution of the four convicts in the Nirbhaya gang-rape and murder case, all the four criminals facing death-row have been shifted to Tihar prison complex's jail number 3 where their hanging would take place, officials said.....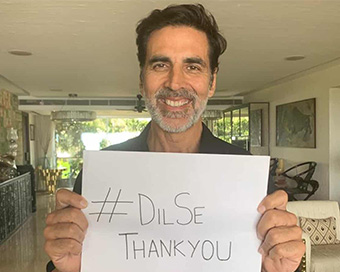 Akshay Kumar Donates 3 Crores For Rapid Testing Kits, PPE
Akshay Kumar has donated Rs 3 crore to Brihanmumbai Municipal Corporation (BMC) for the manufacture of Personal Protective Equipment (PPE), masks, and rapid testing kits, in the fight against the coronavirus pandemic.....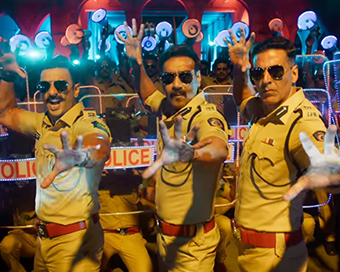 'Sooryavanshi' Packs In A Power Punch, Earns Rs 50 Crore In Two Days
With its dazzling star cast (Akshay Kumar, Katrina Kaif, Ajay Devgn and Ranveer Singh), action-packed storyline, and producer-director Rohit Shetty's Midas touch, "Sooryavanshi" has lit up the box-office, netting Rs 50 crore on its opening two days. ....