Tag: Akhilesh Yadav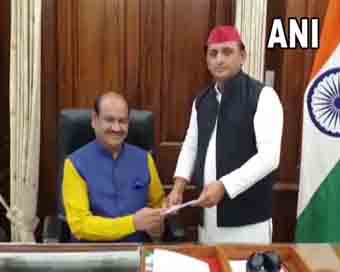 Akhilesh Yadav, Azam Khan Resign From Lok Sabha, To Battle It Out In Uttar Pradesh
Samajwadi Party president Akhilesh Yadav and SP MP Azam Khan has resigned from their respective Lok Sabha seats. ....
Akhilesh Camp Ousts Mulayam And Shivpal, Sacks Amar Singh
In a coup of sorts, Uttar Pradesh Chief Minister Akhilesh Yadav on Sunday named himself the new head of the Samajwadi Party even as his supporters stormed the party's state headquarters.....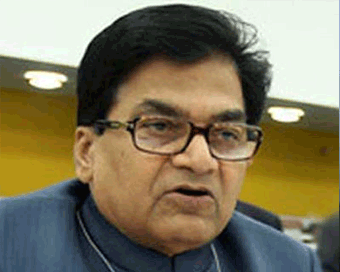 Ram Gopal Yadav At EC To Claim 'cycle'
Uttar Pradesh Chief Minister Akhilesh Yadav's camp on Tuesday met Chief Election Commissioner Nasim Zaidi to stake claim on the Samajwadi Party's election symbol 'cycle'.....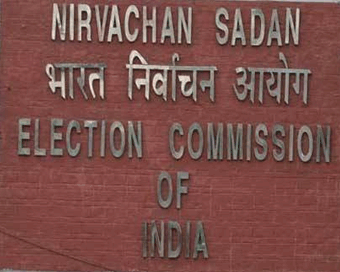 Model Code Of Conduct Comes Into Force In UP
All government publicity hoardings in the Uttar Pradesh capital were pulled down after the Model Code of Conduct came into force following the poll dates announcement, an official said on Thursday.....
Sacrifice Or Helplessness: What Will Lead To An End Of Infighting In SP?
Intense turmoil within Samajwadi Party may result in anything anytime now…Amar Singh may go or Shivpal Yadav may tow the line. But what is real reason behind the so-called-sacrifices....
After Truce Talks Fail, Akhilesh Camp Submits Affidavit To EC
As attempts to call a truce between warring factions of the ruling Samajwadi Party in Uttar Pradesh again came to naught on Saturday, the faction led by Chief Minister Akhilesh Yadav met Election Commissioner Syed Nasim Ahmad Zaidi.....
Mulayam Claims He Is Boss, Akhilesh Only CM
Samajwadi Party founder Mulayam Singh Yadav on Sunday said he remains the party President and Akhilesh Yadav was only the Chief Minister of Uttar Pradesh.....
EC Reserves Its Order Over SP Party Symbol
Election Commission reserves its order in Samajwadi party's case; EC hearing lasted for over four hours.....
Lalu, Son To Campaign For Akhilesh
RJD chief Lalu Prasad on Tuesday said he and his son and Bihar Deputy Chief Minister Tejaswi Yadav will campaign for Uttar Pradesh Chief Minister Akhilesh Yadav in the assembly elections.....
SP Announces 209 Candidates, Akhilesh Accommodates Mulayam's Men
The ruling Samajwadi Party on Friday released its first and second lists for the Uttar Pradesh Assembly elections, within a span of hours. A total of 209 tickets have hence been declared. ....