Tag: Akhilesh Yadav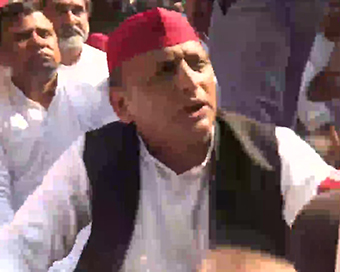 Lakhimpur Kheri Violence: Akhilesh Yadav, Ram Gopal Yadav, Shivpal Yadav Arrested In Lucknow
Samajwadi Party President Akhilesh Yadav, party MP Prof Ram Gopal Yadav and former UP minister Shivpal Yadav have been arrested for violation of Section 144 in Lucknow. ....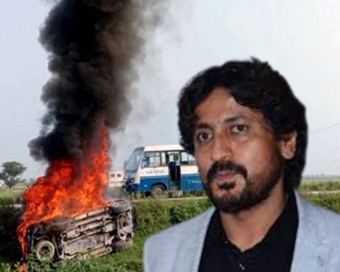 Lakhimpur Kheri Violence: Ashish Mishra Fails To Turn Up, Feared Absconding
Ashish Mishra, son of Union minister, Ajay Mishra Teni, failed to turn up before the Lakhimpur police on Friday to record his statement. ....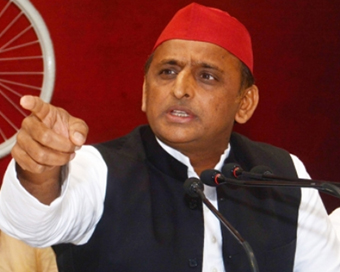 Farm Laws May Be Withdrawn Before Punjab, UP Polls: Akhilesh Yadav
Samajwadi Party Chief Akhilesh Yadav has expressed the apprehension that the Modi government may withdraw the farm laws in view of the upcoming Punjab and Uttar Pradesh elections and later implement them afresh, once elections get over. ....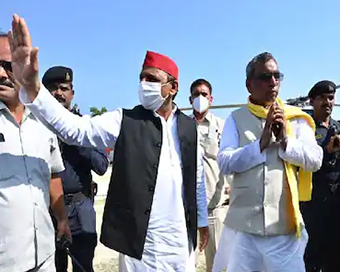 Akhilesh Yadav Attacks BJP At Rajbhar's Rally
Samajwadi Party president Akhilesh Yadav, on Wednesday, mounted a scathing attack on the ruling BJP and said that when Purvanchal awakens, history changes. ....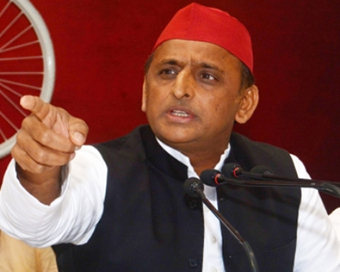 I Will Not Contest: Akhilesh Yadav On UP Assembly Polls
Samajwadi Party president Akhilesh Yadav said on Monday that he will not be contesting the Uttar Pradesh Assembly polls early next year. ....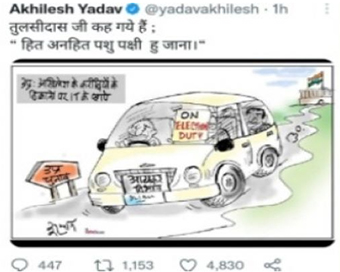 Akhilesh Yadav Posts Cartoon: 'I-T Officials On Election Duty'
Samajwadi Party president Akhilesh Yadav on Monday tweeted a cartoon to hit back at the ruling BJP after the Income Tax raided the premises of some of his close associates. ....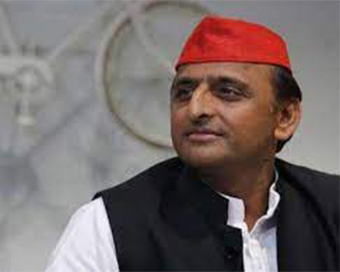 UP Election 2022: Akhilesh Yadav Announces SOPs For Farmers, Takes Pledge To Defeat BJP
Samajwadi Party president Akhilesh Yadav, on Monday, said that when his party comes to power, he would ensure minimum support price for all crops for farmers. ....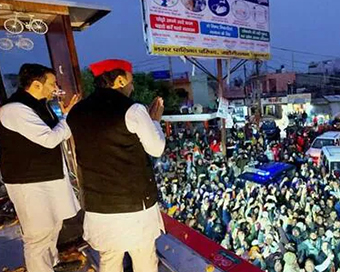 Campaign Trail: Akhilesh Yadav, Jayant Chaudhary And Priyanka Gandhi Come Face To Face In UP, Greet Each Other
Amidst the campaign trail underway ahead of the high voltage Uttar Pradesh Assembly elections, Samajwadi Party leader Akhilesh Yadav, RLD President Jayant Chaudhary and Congress General Secretary Priyanka Gandhi came in front of each other in Bulandshahr. The three leaders showed friendly gesture and greeted each other with folded hands. ....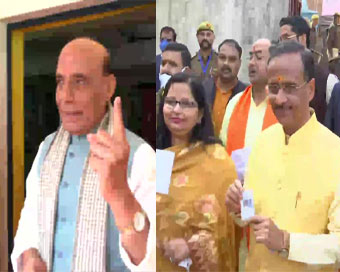 UP Elections: 9.10% Voter Turnout Till 9 Am In Phase 4
The voter turnout at 9 a.m. for the fourth phase of the Uttar Pradesh Assembly polls was 9.10 per cent, according to the data released by the Election Commission on Wednesday. ....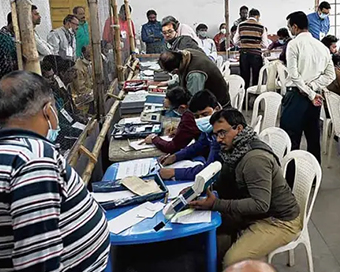 AAP Sweeps Punjab; BJP To Retain UP, Uttarakhand And Manipur; Close Fight In Goa
The latest trend shows that the BJP is going to sweep assembly elections in Uttar Pradesh while the saffron party is ahead in Uttarakhand and Goa. The Aam Aadmi Party is heading for a landslide majority in Punjab. ....