Tag: Abhishek Manu Singhvi
SC Directs Floor Test In Goa Assembly On Thursday
The Supreme Court on Tuesday directed a floor test in the Goa Assembly on Thursday as it refused to interfere with the Goa Governor's decision to appoint Manohar Parrikar as Chief Minister.....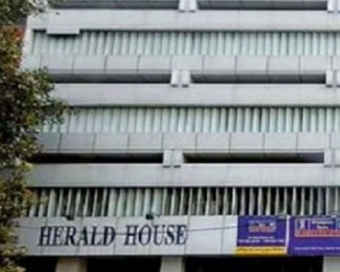 AJL Has To Vacate Herald House: HC
The Delhi High Court on Thursday directed Associated Journals Ltd (AJL), publisher of National Herald newspaper, to vacate its Herald House premises here.....
Singhvi, Ketkar Among 10 Congress Candidates For Rajya Sabha Polls
The Congress on Sunday announced names of 10 candidates for the biennial Rajya Sabha elections in seven states, including Abhishek Manu Singhvi from West Bengal and senior journalist Kumar Ketkar from Maharashtra.....
Pilot's Petition Is Premature, Should Be Rejected: Singhvi
During the hearing in the Rajasthan High Court on a petition filed by Congress rebel Sachin Pilot and 18 other Congress MLAs against disqualification notices issued to them by the Assembly Speaker, Abhishek Manu Singhvi, appearing on behalf of the Speaker, argued that the petition of the Pilot faction is premature and hence should be dismissed. ....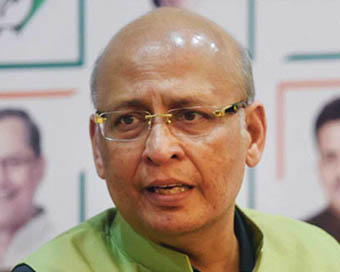 Turkey Is Biggest Threat To India: Singhvi
Amid an uproar over Bollywood actor Aamir Khan's meeting with Turkey's First lady, Congress leader Abhishek Manu Singhvi has pointed to the threat posed by Turkey. ....
Showing 1 to 5 of 5 (1 Pages)