Tag: Aaron Finch
IPL: Gujarat Opt To Field Against Punjab
Gujarat Lions skipper Suresh Raina won the toss and opted to field against Kings XI Punjab in an Indian Premier League (IPL) match here on Sunday.....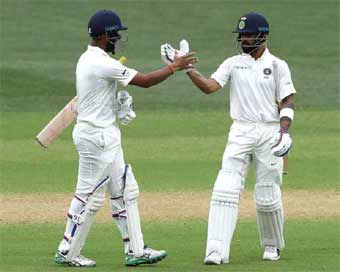 1st Test: India In Promising Position After Day 3
Skipper Virat Kohli and Cheteshwar Pujara came up with a steady partnership as India put themselves in a strong position after the third day of the opening cricket Test against Australia here on Saturday. ....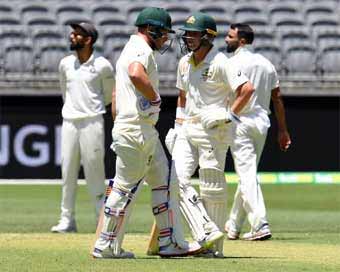 2nd Test: Australia 277/6 At Stumps On Day 1
Australia were 277/6 at stumps on the opening day of the second Test match against India here on Friday.....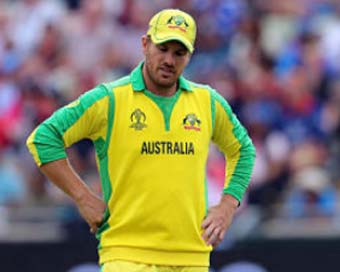 Lost In The First 10 Overs Of The Game: Finch
Having won the toss and batted first, the last thing Australia would have wanted was a top-order collapse against hosts England in the 2019 World Cup semi-final encounter at the Edgbaston Cricket Stadium. ....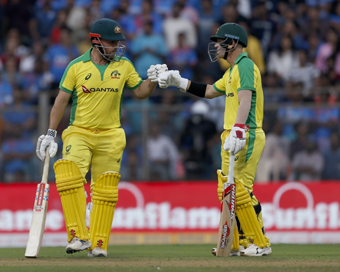 Mumbai ODI: Australia Thrash India By 10 Wickets
Australia openers David Warner and Aaron Finch's record opening stand flattened the Indian attack on Tuesday as the visitors won the first ODI at the Wankhede Stadium in Mumbai by 10 wickets. Both batsmen scored centuries as Australia chased down a target of 256 without losing a wicket.....
Showing 1 to 5 of 5 (1 Pages)
Samay
Tweets by @sahara_samay