Tag: Aamir Khan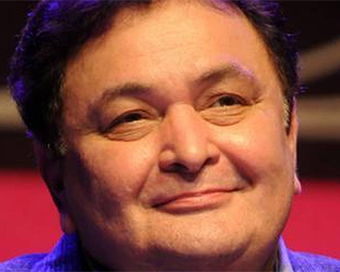 Big B, Salman, Aamir, Priyanka Mourn Rishi Kapoor's Death On Social Media
Stars like Amitabh Bachchan, Aamir Khan, Salman Khan, Akshay Kumar, Priyanka Chopra Jonas, among many others are shocked by the sudden demise of veteran actor Rishi Kapoor on Thursday. They took to social media to pour their hearts out for the late actor.....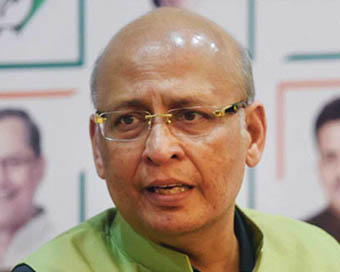 Turkey Is Biggest Threat To India: Singhvi
Amid an uproar over Bollywood actor Aamir Khan's meeting with Turkey's First lady, Congress leader Abhishek Manu Singhvi has pointed to the threat posed by Turkey. ....
Salman Is Ready To Get A Blow From Aamir Khan
Salman Khan's Sultan is on the verge of getting defeated by Aamir Khan's Dangal....
Kiran A Good Singer, Says Aamir
Bollywood actor Aamir Khan on Tuesday praised his wife and filmmaker Kiran Rao's singing ability, who has made her singing debut in a music video.....
Finally ​'Dangal' Surpasses 'Sultan'
'Dangal' crosses Rs 300 crore mark in India in just 13 days....
Cuteness Overloaded! Aaradhya And Azad Dance Together At School Function
Abhishek Bachchan and Aishwarya Rai Bachchan's bundle of joy Aaradhya Bachchan recently performed with Aamir Khan and Kiran Rao Khan's son Azad Rao Khan at the school function. ....
'Dangal' Beats 'PK' In Box Office Collection
Aamir's 'Dangal' beats his 'PK' as highest Hindi grosser....
Aamir Khan 'overwhelmed' With 'Dangal' Response
Superstar Aamir Khan says he is overwhelmed with the response his film "Dangal" has received.....
Zaira, You Are A Role Model For Me: Aamir
Bollywood star Aamir Khan on Tuesday described "Dangal" co-star Zaira Wasim, who came under attack after meeting Jammu and Kashmir Chief Minister Mehbooba Mufti, as a "role model".....
Have A Long Way To Go As Actor: Nawazuddin
Nawazuddin Siddiqui believes his journey as an actor has just begun.....