Tag: 2017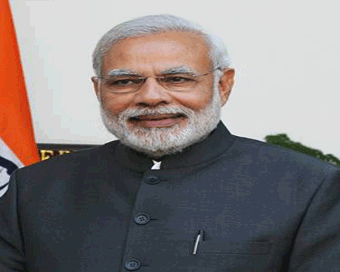 Demonetisation Paves Way For Cut In Corporate Tax: CII
Demonetisation of high value currency notes has paved the way for cutting corporate income tax in the forthcoming union budget 2017-18, industry chamber said on Sunday.....
With Party Symbol In Danger, Akhilesh And Mulayam Meet
Amid a battle over the party symbol 'cycle', Uttar Pradesh Chief Minister Akhilesh Yadav and his father Mulayam Singh Yadav went into a huddle here on Tuesday afternoon. ....
Opposition Meets EC, Demands Budget After State Polls
Several opposition parties on Thursday approached the Election Commission seeking the Union Budget be deferred after March 8, until the assembly polls got over in five states.....
SC Refuses 'urgent' Plea On Deferring Budget
The Supreme Court on Friday refused an urgent hearing on a plea seeking that the Union Budget for 2017-18 be deferred till April.....
Shivpal Meets Akhilesh Yadav
In an apparent last minute attempt to end the internal war in the Samajwadi Party, party leader Shivpal Yadav on Friday met Uttar Pradesh Chief Minister Akhilesh Yadav.....
Wrongly Accused, Have Nothing Against Akhilesh: Amar Singh
Caught in the cross-fire of a raging war between Samajwadi Party supremo Mulayam Singh Yadav and his son Akhilesh Yadav, Amar Singh on Friday said he was not against the Chief Minister and was being blamed for no rhyme or reason.....
Manmohan Singh Releases Congress's Punjab Manifesto
Manmohan Singh releases Punjab Congress Manifesto for upcoming polls.....
No Dispute Between Akhilesh And Me: Mulayam
Samajwadi Party patriarch Mulayam Singh Yadav on Monday insisted there were no differences between him and his son and Uttar Pradesh Chief Minister Akhilesh Yadav.....
Will SP's 'cycle' Be Frozen?
With both factions of the Samajwadi Party demanding the 'cycle', it increasingly appears that the election symbol of 25 long years may get frozen.....
Mualayam Informs Rajya Sabha Of Ram Gopal's Expulsion
Samajwadi Party chief Mulayam Singh Yadav has written to the Rajya Sabha Chairman informing him about expulsion of Ram Gopal Yadav, a member of the upper house, an official said.....