Tag: Raveena Tandon
Yogi Adityanath Should Do 'gas-releasing' Asana: Twinkle Khanna
Taking a dig at Uttar Pradesh Chief Minister Yogi Adityanath for his rather off-the-cuff remarks on "women's protection", author-columnist Twinkle Khanna on Friday suggested that he needed to do a yoga 'asana' which eases "releasing gas".....
'Maatr' To Be Released On April 21: Raveena Tandon
Actress Raveena Tandon, whose upcoming film Maatr is facing many controversies due to an allegation on film's producer Anjum Rizvi, informed media that everything has been sorted and the film would release on April 21.....
Raveena To Voice Hanuman's Mother In 'Hanuman Da Damdaar'
Actress Raveena Tandon has lent her voice to the character of lord Hanuman's mother in the forthcoming animated film "Hanuman Da Damdaar", set to release in May.....
Kunal Kemmu Plays Indra In Hanuman
Actor Kunal Kemmu on Sunday unveiled the look of his animated character 'Indra' in Ruchi Narain "Hanuman Da Damdaar".....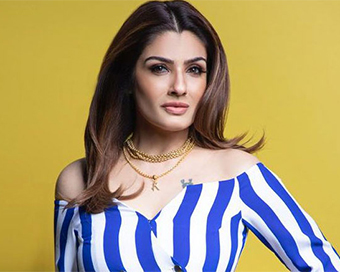 Raveena Tandon Starts Campaign To Stop Attacks On Medical Fraternity
Actress Raveena Tandon has come up with a social media campaign #JeetegaIndiaJeetengeHum to stop the spread of rumours amid the COVID-19 crisis, and also urge people not to attack the frontline workers. ....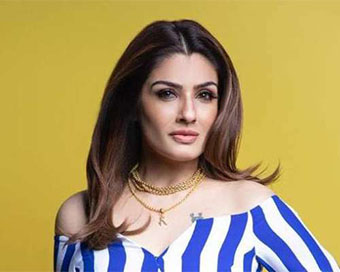 Raveena Tandon Shoots For PM Cares Show Maintaining Social Distancing
Bollywood actress Raveena Tandon has opened up on her experience of shooting while maintaining social distancing. Raveena recently shot for a show for the PM Cares fund, where she plays the host. ....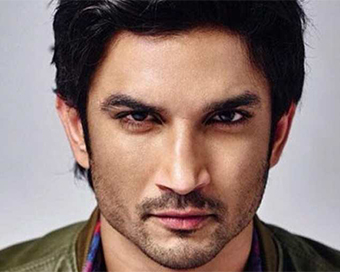 Bollywood In Shock Over Sushant Singh Rajput's Death
Bollywood celebrities are in complete shock by the sudden death of actor Sushant Singh Rajput, who was found hanging at his Bandra residence in Mumbai on Sunday. ....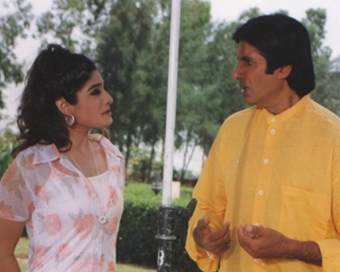 When Raveena Shared Lunch With Big B, Govinda
Actress Raveena Tandon was nostalgic recalling her experience of working in the David Dhawan comedy, Bade Miyan Chote Miyan, which clocked 22 years recently. ....
Karwa Chauth 2020: Inside Priyanka, Shilpa And Raveena's Festivities
Our Bollywood stars celebrated Karwa Chauth with much fervour and joy on Wednesday amid the COVID-19 pandemic. Like every year, most of these celebs gathered at star couple Anil Kapoor and Sunita Kapoor's Mumbai home to celebrate the festival together. Pictures from the puja are all over social media and trending big time. ....
Showing 1 to 9 of 9 (1 Pages)