Tag: Gautam Gambhir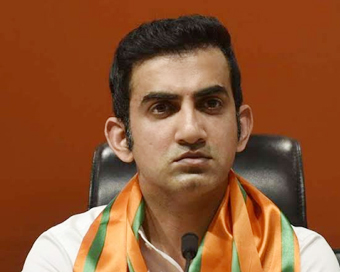 Gambhir Writes To Police On Death Threats
Cricketer-turned-politician and BJP East Delhi MP Gautam Gambhir on Saturday wrote to Delhi Police after he allegedly received death threats to him and his family members from an international number. He urged the police to lodge a case and ensure the safety and security of his family. ....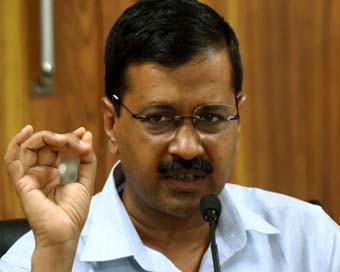 BJP Mocking Delhi People Through Fake Videos: Kejriwal
Delhi Chief Minister Arvind Kejriwal on Friday said the BJP is mocking people of Delhi by issuing fake videos.....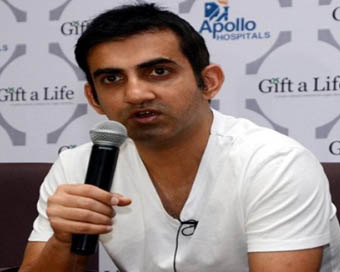 Bagga, Gambhir Congratulate AAP
As it became clear that AAP is on its way back to power, months of animosity gave way to courtesy. BJP leaders who fought a high decibel, shrill campaign against AAP were seen congratulating Arvind Kejriwal and his associates. ....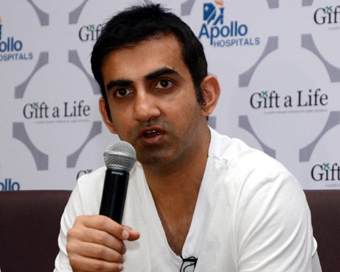 After Modi, Gambhir Urges Calm Over Coronavirus
On a day when six suspected cases of coronavirus were detected in Agra, 200 km from here, Bharatiya Janata Party (BJP) MP Gautam Gambhir urged people to keep calm and not panic. ....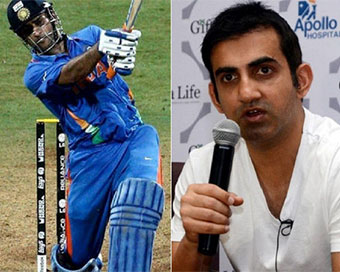 WC Was Won By Entire India, Obsession Over One Six Should Stop: Gambhir
Former India opener Gautam Gambhir on Thursday lashed out at those only celebrating M.S. Dhoni's six to win the 2011 World Cup, saying it was won by the entire team and not just one hit. India lifted the World Cup on this day nine years ago.....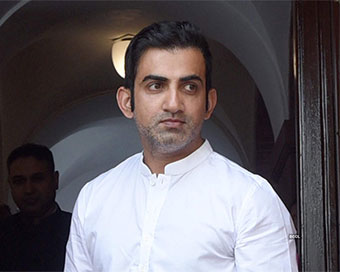 Gambhir Pledges To Donate 2 Year's Salary To PM-CARES Fund
Former India cricketer and BJP lawmaker Gautam Gambhir on Thursday pledged to donate his two years salary towards Prime Minister's Citizen Assistance and Relief in Emergency Situations Fund (PM CARES Fund) set up for fight against coronavirus pandemic.....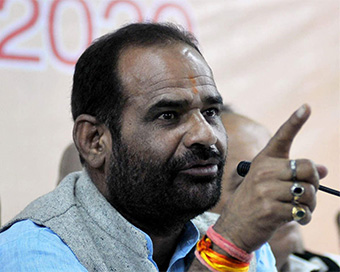 Kejriwal Has Been A 'complete Failure' In Coronavirus Handling: Bidhuri & Gambhir
Arvind Kejriwal has been a "complete failure", says BJP's South Delhi MP Member of Parliament from Delhi Ramesh Bidhuri, when asked to evaluate the Delhi Chief Minister's effort during the shutdown in wake of the coronavirus outbreak. East Delhi MP Gautam Gambhi too found him short of efficiency.....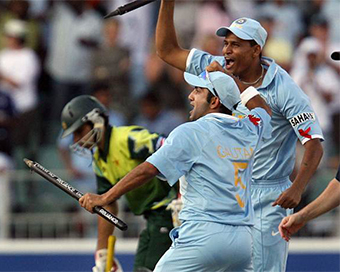 Gambhir & Pathan To Commentate On 2007 World T20 Final Against Pakistan
Ever wondered what was going on in the minds of our Team India heroes in that glorious 2007 ICC World T20 final against arch-rivals Pakistan in front of a screeching capacity crowd at The Wanderers in Johannesburg? How did opener Gautam Gambhir, who played a match-winning 75 off 54-ball knock, manage to negate the moving ball from potent left-arm pacers Sohail Tanvir or Umar Gul? Or what was it like for our Indian stars when Misbah-ul-Haq was making them sweat during a tense run-chase? Star Sports now presents fans with a golden opportunity to ....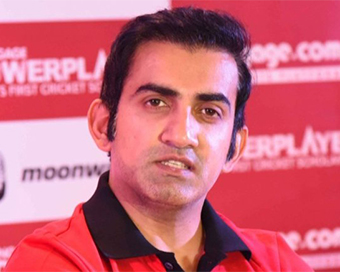 KL Rahul Apt Replacement For Dhoni At T20 WC: Gambhir
Former cricketer Gautam Gambhir believes it will become very difficult for M.S. Dhoni to make a comeback to Team India for the T20 World Cup if the 13th edition of the Indian Premier League (IPL) doesnt take place this year because of Ccorona pandemic.....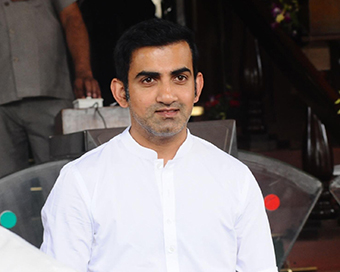 Gambhir Politely Turns Down Kejriwal's Ration Coupon Offer
BJP lawmaker Gautam Gambhir on Tuesday thanked Delhi Chief Minister Arvind Kejriwal for providing coupons for distribution of ration among the needy people, but asserted that his volunteers had enough food to distribute. ....
Samay
Tweets by @sahara_samay