Tag: Nitin Gadkari
Sahebganj Will Be Industrial Hub: Gadkari
Observing that the upcoming multi-modal terminal here will be Jharkhand's growth engine, Union Highways and Shipping Minister Nitin Gadkari on Thursday said the Centre might turn Sahebganj into a smart city.....
Record 8,231 Kms Of National Highways Constructed In 2016-17: Gadkari
Union Road Transport Minister Nitin Gadkari on Tuesday said a record 8,231 kilometres of national highways were built during 2016-17.....
India's Tax Revenue Will Touch Rs 30 Lakh Cr In Two Years: Gadkari
India's tax revenue may touch Rs 30 lakh crore over the next two years, more than double of what it was when the BJP came to power in 2014, Road Transport and Highways Minister Nitin Gadkari said on Thursday. ....
Nitin Gadkari Launches Initial Plantation Drive On 1,500 Km Of National Highways
Under the Green Highways Project, the government has made it mandatory to set aside 1 per cent of the total project cost of any NH contract to a Green Fund corpus that will be used for plantation purposes. ....
Rs 200 Crores Grant For Assam's Flood-hit Highways
Minister for Road Transport and Highways Nitin Gadkari announced grant of Rs 200 crore as first installment for immediate repair of National Highways damaged due to heavy rains in Assam. ....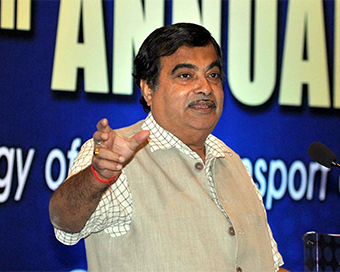 Govt Aims To Develop Indigenous, Low Carbon Transport System: Gadkari
Union Road Transport & Highways Minister Nitin Gadkari on Tuesday said that the Central government has prioritised the development of indigenous, low carbon, sustainable and economically viable transportation system. ....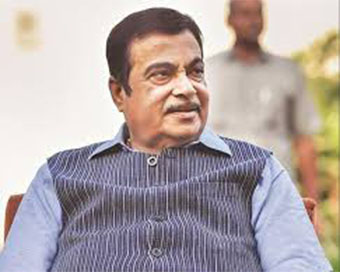 Export Turnover Threshold For MSMEs To Be Notified: Gadkari
Centre will soon notify the exclusion of export turnover threshold limits for bestowing the MSME status on firms, Union Minister Nitin Gadkari has said. ....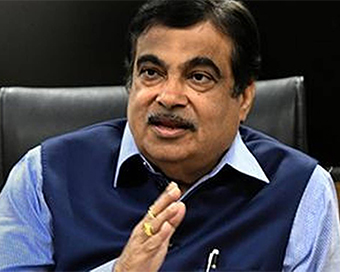 Form Chambal Development Authority For Progress Of The Region: Gadkari
Union Minister Nitin Gadkari on Saturday called for the formation of Chambal Development Authority for progress of the region.....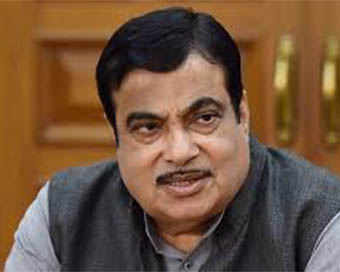 Blast In Gadkari-linked Nagpur Sugar Factory
A massive blast in a boiler ripped through Manas Agro Industries and Sugar Ltd. plant at Bela on Saturday, with several casualties feared, including some fatal, officials said here.....
Samay
Tweets by @sahara_samay