Tag: Mark Zuckerberg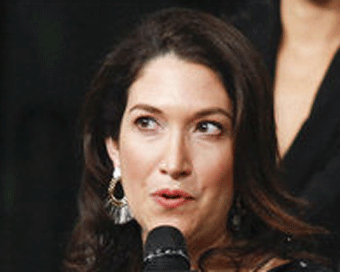 Mark Zuckerberg's Sister Sexually Harassed On Flight
Randi Zuckerberg, the former Director of Market Development of Facebook and the sister of the company's co-founder and CEO Mark Zuckerberg, was sexually harassed on an Alaska Airlines flight, she said in a Facebook post.....
Facebook Data Breach: Where Is Mark Zuckerberg?
With Facebook getting mired in its biggest-ever controversy following a massive data breach, everyone is asking one question: Where is its CEO Mark Zuckerberg?....
Mark Zuckerberg Apologises For Data Debacle, Says Ready To Testify
Facebook CEO Mark Zuckerberg has apologised for the data debacle that has upended the social media giant and said he was ready to testify before Congress, a media report said.....
87mn People Affected By Cambridge Data Breach: Facebook
Facebook has admitted that information of up to 87 million people, mostly in the US, may have been improperly shared with the British political consultancy firm Cambridge Analytica.....
Facebook CEO Zuckerberg Apologises For Data Misuse
Facebook CEO Mark Zuckerberg told Congress in written testimony on Monday that he is "responsible for" not preventing the social media platform from being used for harm, including fake news, foreign interference in elections and hate speech.....
BJP Seeks Rahul's Apology After Zuckerberg Accepts Data Theft
The BJP on Wednesday sought an apology from Congress President Rahul Gandhi and asked him to ensure not to "manipulate" voters and "divide" the society in view of allegations of data theft by political consultancy firm Cambridge Analytica (CA).....
Facebook Logs Impressive Growth Despite Fake News Scandal
Defying the massive fake news scandal that hit the social networking giant during the US presidential election as well as analysts, Facebook has registered strong growth in its mobile advertising business, with total revenue reaching $8.8 billion from $5.84 billion last year.....
Zuckerberg Hails Modi For Connecting With Masses Via Facebook
As India conducts assembly elections in five states, Facebook CEO Mark Zuckerberg has applauded Prime Minister Narendra Modi's style of working using the social networking platform to establish a meaningful dialogue between the people and the government.....
Facebook Shuts Palestinian Fatah's Official Account
In its efforts to curb fake news and violence-encouraging posts, Facebook has shut the official page of Palestinian Authority President Mahmoud Abbas's Fatah Party,media report said. ....
Facebook Launches Town Hall Tool To Find Nearby Lawmakers
Facebook has launched a new tool that would make it easier for users to find and "follow" their elected representatives.....